| | |
| --- | --- |
| | Ravi Mayuram presented for Couchbase at Cloud Field Day 17 |

This Presentation date is June 1, 2023 at 10:30-12:00.

Presenters: Jeff Morris, Ravi Mayuram, Tom McSpiritt

Couchbase: The Cloud Database Platform for Modern Applications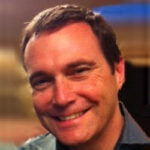 Jeff Morris, VP Product Marketing, Couchbase
Modern customer experiences need a flexible database platform that can power applications spanning from cloud to edge and everything in between. Couchbase's mission is to be the premiere cloud database platform for organizations building the applications of the future. Join Jeff Morris, VP of Product Marketing, for an introduction to Couchbase and what sets our cloud database platform apart from the rest. He will cover Couchbase's differentiated architecture, why our DBaaS Capella so unique, primary use cases and some special announcements on what's new in the latest Capella release. Learn more at www.couchbase.com
Modern Apps Powered by Couchbase
Jeff Morris, VP Product Marketing, Couchbase
Couchbase is a JSON database that delivers high-performance for various use cases, ranging from web and mobile applications to real-time analytics and IoT applications. Couchbase excels in high volume transactions. Retailing on Black Friday? Running a lottery? Couchbase can handle it. In this session Jeff Morris, VP of Product Marketing at Couchbase, will share examples of how leading organizations are building next-gen apps with Couchbase and delivering premium experiences to thier customers. Read more Couchbase customer stories at https://www. couchbase.com/customers
How to build a multi-model data platform with Couchbase Capella DBaaS

Tom McSpiritt, Senior Solutions Engineer, Couchbase
Capella is a fully managed JSON document and key-value database with SQL access and built- in full-text search, eventing and analytics. It easily supports a broad range of modern application use cases with multi-model and mobile synchronization capabilities and allows customers to use the programming language of their choice. Capella's memory-first architecture drives blazingly fast millisecond data responses at scale, resulting in best-in-class price performance of any fully managed document database. In this demo, Tom will show how fast and easy it is to spin up a multi-model data platform with Couchbase's DBaaS, Capella. Start a free trial of Capella at www. couchbase.com/capella
Future of databases in the world of cloud, edge and AI

Ravi Mayuram, Chief Technology Officer, Couchbase
Couchbase has reimagined the database with its fast, flexible and affordable cloud database platform Capella, allowing organizations to quickly and cost-effectively build the applications of the future and deliver premium experiences to their customers. Capella uniquely has built-in application services so developers can easily build always on and always reliable apps. With big trends like cloud, AI, edge and digital transformation all colliding, what does the future of applications look like? And how will the database have to evolve to meet the demands of next- gen apps? Visit www.couchbase.com to learn more.