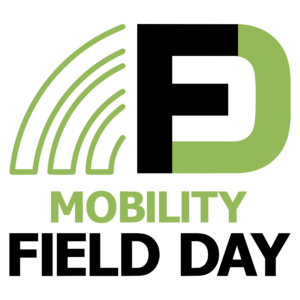 As we expand our connected world wireless is no longer limited to a simple access point and client device. Our connected world today encompasses the traditional laptop but has grown to include mobile handheld devices allowing for customer engagement with bluetooth beacons and utilizing wireless networks for analytic research on traffic patterns. With the expansion of Internet of Things (IoT) using smart embedded systems the wireless infrastructure is emerging as the mission critical backbone providing flexibility in placing sensors in data centers, refineries, malls, and other venues.
Mobility Field Day reflects this evolution, encompassing wireless infrastructure and client devices as well as engagement solutions like MDM, BLE, and analytics. Mobility Field Day brings together the best independent thought leaders in the space to discuss pressing issues and technology advancements with key companies.
Before Mobility Field Day was launched in 2016, we hosted Wireless Field Day, an event originally focused on Wi-Fi but later increasingly turning towards mobile devices. Many of the companies listed below presented at that event. We also host special custom events with companies like Aruba, Meru, and Cisco in this space.
Presenting Sponsors
Mobility Field Day List

Date: May 17–19, 2023, Hybrid, Silicon Valley
Presenters: Arista, Celona, Fortinet, Juniper Networks, NetAlly, Ruckus Networks, TBD, Ventev
Delegates: TBD
Date: April 25–26, 2023, Las Vegas
Presenters: Aruba
Delegates: Avril Salter, Ed Weadon, Keith R. Parsons, Scott McDermott, Troy Martin

Date: October 5–6, 2022, Hybrid, Silicon Valley
Presenters: Arista, Ventev, Wyebot
Delegates: Avril Salter, Eddie Forero, John Kilpatrick, Landon Foster, Lee Badman, Manon Lessard, Mark Houtz, Mohammad Ali, Peter Mackenzie, Scott McDermott, Shannon Cranko

Date: July 13–15, 2022, Hybrid, Silicon Valley
Presenters: 7signal, Betacom, Celona, Cisco, Fortinet, Juniper Networks, NetAlly, Ruckus Networks
Delegates: Avril Salter, Chris Reed, François Vergès, Jennifer Huber, Keith R. Parsons, Mario Gingras, Mike Wade, Rowell Dionicio, Sam Clements, Shaun Neal, Tim Dennehy, Troy Martin

Date: June 14–15, 2022, Las Vegas
Presenters: Cisco, IP Fabric, Itential, Opengear
Delegates: Aaron Conaway, Ben Story, Dan Kelcher, Drew Conry-Murray, Drew Lentz, Jeff Fry, Jody Lemoine, Jordan Villarreal, Josh Warcop, Micheline Murphy, Pieter-Jan Nefkens, Remington Loose, Rob Coote, Teren Bryson, Troy Martin

Date: March 28–31, 2022, Las Vegas
Presenters: Aruba
Delegates: Avril Salter, Dave Benham, Eddie Forero, Keith R. Parsons, Mike Wade, Sam Clements, Shaun Neal, Troy Martin
Date: July 14–16, 2021, Virtual
Presenters: Arista, Aruba, Celona, Fortinet, Juniper Networks, NetAlly, PathSolutions, Ventev
Delegates: Avril Salter, Dan Jones, Firas Shaari, François Vergès, Keith R. Parsons, Landon Foster, Lee Badman, Luke Jenkins, Mike Wade, Peter Mackenzie, Rocky Gregory, Sam Clements

Date: July 29–31, 2020, Virtual
Presenters: Celona, Cisco, Fortinet, Juniper Mist AI, NetAlly, VMware, Ventev
Delegates: Avril Salter, Dave Benham, Jason N. Beshara, Jennifer Minella, John Deegan, Jonathan Davis, Keith R. Parsons, Lariana Luy, Lee Badman, Mitch Dickey, Nick Shoemaker, Sam Clements

Date: June 11–11, 2020, Virtual
Presenters: Aruba
Delegates: Drew Conry-Murray, Jason N. Beshara, Jennifer Huber, Jennifer Minella, Jonathan Davis, Keith R. Parsons, Mitch Dickey, Nick Shoemaker

Date: November 11–11, 2019, Las Vegas
Presenters: Juniper Mist AI, Juniper Networks
Delegates: Chris Grundemann, Darrel Clute, Drew Lentz, Jake Snyder, Jonathan Davis, Jordan Martin, Scott Morris, Stefan Fouant

Date: August 14–16, 2019, Silicon Valley
Presenters: Aruba, Celona, Cisco, Fortinet, Juniper Mist AI, MetaGeek, NetAlly
Delegates: Dave Benham, François Vergès, Haydn Andrews, Jake Snyder, Jennifer Minella, Jonathan Davis, Keith R. Parsons, Lee Badman, Manon Lessard, Sam Clements, Scott Lester, Tim Dennehy

Date: April 1–4, 2019, Las Vegas
Presenters: Aruba
Delegates: Eddie Forero, George Stefanick, Jonathan Davis, Keith R. Parsons, Richard McIntosh, Ryan Adzima, Scott Lester, Zoë Rose

Date: September 12–14, 2018, Silicon Valley
Presenters: Arista, Aruba, Cisco, Fortinet, Juniper Mist AI, NetScout, Nyansa, TBD
Delegates: Amy Arnold, Jennifer Huber, Jim Palmer, Jonathan Davis, Keith R. Parsons, Lee Badman, Mitch Dickey, Robert Boardman, Rowell Dionicio, Sam Clements, Scott Lester, Stewart Goumans

Date: March 26–28, 2018, Las Vegas
Presenters: Aruba
Delegates: Amy Arnold, Blake Krone, Ethan Banks, Jake Snyder, John Welsh, Jonathan Davis, Keith R. Parsons, Richard McIntosh, Sam Clements

Date: July 25–26, 2017, Silicon Valley
Presenters: Cape Networks, Juniper Mist AI, Mojo Networks, NetScout, Nyansa
Delegates: Blake Krone, Brennan Martin, Jake Snyder, Jonathan Davis, Keith R. Parsons, Lee Badman, Mitch Dickey, Robert Boardman, Rowell Dionicio, Sam Clements, Shaun Neal

Date: June 26–28, 2017, Las Vegas
Presenters: Cisco, NetApp, Opengear, Paessler
Delegates: Aaron Conaway, Amy Arnold, Brandon Carroll, Darrel Clute, Dustin Beare, Eric Stover, Jeff Fry, Jody Lemoine, Jon Hildebrand, Jordan Martin, Matt Haedo, Richard McIntosh, Ryan Adzima, Scott McDermott, Shaun Neal, Teren Bryson

Date: February 27–3, 2017, Nashville
Presenters: Aruba
Delegates: Blake Krone, Drew Lentz, Eddie Forero, Joshua Williams, Keith R. Parsons, Ryan Adzima, Sam Clements, Shaun Neal

Date: September 13–13, 2016, Silicon Valley
Presenters: Aruba
Delegates: George Stefanick, Jake Snyder, Joshua Williams, Richard McIntosh, Rowell Dionicio, Ryan Adzima, Scott McDermott, Shaun Neal

Date: April 13–14, 2016, Silicon Valley
Presenters: Cisco, Nyansa, Ventev
Delegates: Andrew vonNagy, Blake Krone, Drew Lentz, Eddie Forero, Jake Snyder, Keith R. Parsons, Lee Badman, Rowell Dionicio, Ryan Adzima, Sam Clements, Steve McKim

Date: March 6–10, 2016, Las Vegas
Presenters: Aruba, HPE
Delegates: Andrew vonNagy, Blake Krone, Eddie Forero, George Stefanick, Keith R. Parsons, Richard McIntosh, Ryan Adzima

Date: March 10–14, 2014, Las Vegas
Presenters: Aruba
Delegates: Chris Lyttle, Craig Schnarrs, Keith R. Parsons, Sam Clements, Tom Hollingsworth

Date: March 22–22, 2012, Las Vegas
Presenters: Aruba
Delegates: Chris Lyttle, Daniel Cybulskie, Jennifer Huber, Sam Clements, Sean Rynearson

Date: January 25–25, 2012, Silicon Valley
Presenters: Aerohive, Aruba, HP Networking, Ruckus Networks
Delegates: Andrew vonNagy, Marcus Burton