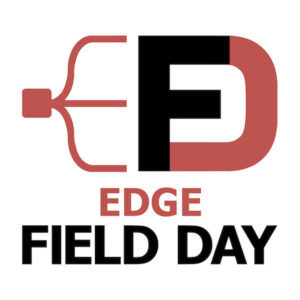 Compute outside the datacenter or cloud is no longer an afterthought for enterprises. From industrial IoT to retail and hospitality to manufacturing and shipping, IT has reached the edge. The goal of Edge Field Day is to connect independent technologists with the latest developments in the field from the companies that are developing edge compute, networking, storage, and orchestration products for IT infrastructure. These companies have long presented at Tech Field Day, Networking Field Day, Mobility Field Day and the other Field Day events, but now have their own home!
Edge Field Day is a new event, launched in 2023, to focus on compute outside the datacenter or cloud. It includes companies that have previously presented like Scale Computing as well as newcomers like Mako Networks and Zededa. We are bringing in many existing Field Day delegates and reaching out to bring in new faces.
Presenting Sponsors
The following companies have presented edge solutions for enterprise IT at past Field Day events and represent the type of company we expect to see at future Edge Field Day events.
Edge Field Day Events
The following events have included presentations specifically focused on enterprise edge solutions.

Date: February 22–23, 2023, Hybrid, San Francisco
Presenters: Avassa, Mako Networks, Opengear, Scale Computing, Zededa
Delegates: Allyson Klein, Ben Young, Carl Fugate, Enrico Signoretti, Gina Rosenthal, Jim Davis, Josh Warcop, Roy Chua, Scott D. Lowe, TBD

Date: October 19–21, 2022, Hybrid, Silicon Valley
Presenters: AWS, Intel, Micron, ZPE Systems
Delegates: Arjan Timmerman, Chris Hayner, Chris Reed, Craig Rodgers, Enrico Signoretti, Girard Kavelines, Joey D'Antoni, Ken Nalbone, Matt Callaway, Melissa Palmer, Vuong Pham, Yusuf Emre Ozensoy

Date: April 6–7, 2021, Virtual
Presenters: Intel
Delegates: Arjan Timmerman, Bruno Wollmann, Chris Grundemann, Frederic Van Haren, Keith Townsend, Pietro Piutti, Tim Crawford, Wolfgang Stief

Date: June 25–26, 2020, Virtual
Presenters: Dell Technologies
Delegates: Andrew Mauro, Arjan Timmerman, Barry Coombs, Becky Elliott, Chris Evans, Enrico Signoretti, Gina Rosenthal, Keith Townsend, Ray Lucchesi, Tim Crawford

Date: June 11–11, 2020, Virtual
Presenters: Aruba
Delegates: Drew Conry-Murray, Jason N. Beshara, Jennifer Huber, Jennifer Minella, Jonathan Davis, Keith R. Parsons, Mitch Dickey, Nick Shoemaker