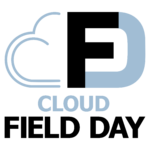 Cloud Field Day focuses on the impact of cloud on enterprise IT. Cloud Field Day brings together the best independent thought leaders in enterprise cloud to discuss pressing issues and technology advancements with key companies in the space.
We have produced Cloud Field Day events since 2016, after including cloud as a key component of the original Tech Field Day series.
If you would like to get involved with Cloud Field Day, either as a delegate or presenting sponsor, please contact us! We have pages for sponsoring companies and delegates, including forms to use to get in touch.
Topics Covered
Cloud Field Day covers many diverse topics of interest to our delegates and their audience. In the past, companies have discussed the following areas:
Containerization, orchestration, and serverless computing
Cloud storage, data movement, and data protection
Application and service management
Presenting Sponsors
Cloud Field Day Events

Date: July 15–17, 2020, Silicon Valley
Presenters: Aruba, Igneous, Infrascale, Mellanox Technologies, Morpheus Data, NetApp, TBD, Veeam, Zerto
Delegates: Liselotte Foverskov, TBD

Date: April 29–29, 2020, Raleigh, Virtual
Presenters: Red Hat
Delegates: Andrew Mauro, Drew Conry-Murray, Enrico Signoretti, John White, Keith Townsend, Larry Smith, Matthew Leib, Ned Bellavance, Pietro Piutti

Date: April 22–24, 2020, Silicon Valley, Virtual
Presenters: Pensando, SolarWinds, Stellus Technologies, VMware
Delegates: Alastair Cooke, Ather Beg, Chris Evans, Chris Grundemann, Ed Horley, Enrico Signoretti, Ethan Banks, Ivan Pepelnjak, Jason Benedicic, Justin Warren, Larry Smith, Raff Poltronieri

Date: January 28–29, 2020, Barcelona
Presenters: Cisco, Meraki
Delegates: Arjan Timmerman, David Penaloza Seijas, Dominik Pickhardt, Jasper Bongertz, Jody Lemoine, Joep Piscaer, Max Mortillaro, Nicola Modena

Date: September 25–27, 2019, Silicon Valley
Presenters: Dell Technologies, ExtraHop Networks, Hammerspace, HashiCorp, LucidLink, Morpheus Data, NetApp, Solo.io
Delegates: Ather Beg, Chris Grundemann, Chris Williams, Christopher Kusek, Joey D'Antoni, Kati Lehmuskoski, Keith Townsend, Larry Smith, Lino Telera, Nate Avery, Ned Bellavance, Rita Younger

Date: September 15–18, 2019, Austin
Presenters: Pure Storage
Delegates: Alastair Cooke, Becky Elliott, Chris Evans, Christopher Kusek, Dan Frith, Enrico Signoretti, Justin Warren, Keith Townsend, Ken Nalbone, Matthew Leib, Max Mortillaro, Ray Lucchesi

Date: August 26–28, 2019, San Francisco
Presenters: Apstra, Dell Technologies, Intel, NetApp, VMware, Virtana
Delegates: Adam Post, Al Rasheed, Becky Elliott, Brandon Graves, Chris Grundemann, Christopher Kusek, Dan Frith, Drew Conry-Murray, Enrico Signoretti, Gabe Maentz, Joep Piscaer, Josh Fidel, Justin Warren, Nico Stein, Paul Woodward, Wences Michel

Date: April 10–12, 2019, Silicon Valley
Presenters: Cohesity, Datrium, Juniper Networks, NGINX, Pure Storage, Rubrik, Sysdig, VMware, Veeam
Delegates: Aaron Strong, Adam Post, Al Rasheed, Alex Neihaus, Brandon Graves, Chris Arceneaux, Chris Porter, David Ball, Estelle Auberix, Jason Benedicic, Joep Piscaer, Ned Bellavance

Date: April 1–2, 2019, San Francisco
Presenters: Intel
Delegates: Al Rasheed, Brian Gleason, Denny Cherry, Enrico Signoretti, Jeffrey Powers, Keith Townsend, Matthew Leib, Nate Avery, Ray Lucchesi, Rob Coote, Scott D. Lowe

Date: January 28–31, 2019, Barcelona
Presenters: Avi Networks, Cisco, Forward Networks
Delegates: Al Rasheed, Dominik Pickhardt, Ivan Pepelnjak, Jasper Bongertz, Kim Pedersen, Max Mortillaro, Nicola Modena, Oliver-Tobias Ripka, Orhan Ergun

Date: August 27–29, 2018, Las Vegas
Presenters: Barefoot Networks, Blue Medora, Dell EMC, JetStream Software, NetApp, NetScout, Quali, Runecast, StorageCraft
Delegates: Adam Fisher, Al Rasheed, Alastair Cooke, Ather Beg, Brandon Graves, Christopher Kusek, Ed Horley, Edward Haletky, G. Michael Bridge, Gabe Maentz, Howard Marks, James Green, Joe Houghes, Joep Piscaer, John Marrone, Keith Ward, Ken Nalbone, Kori Younger, Marco Broeken, Mariusz Kaczorek, Mark May, Matthew Allford, Matthew Leib, Michelle Laverick, Mikael Korsgaard Jensen, Paul Woodward, Raff Poltronieri, Rita Younger, Roger Lund, Stephen Beaver, Theresa Miller, Tony Reeves

Date: August 8–10, 2018, Silicon Valley
Presenters: Aviatrix Systems, Cohesity, Lightstep, SoftNAS, Veritas
Delegates: Ather Beg, Dukagjin Maloku, Greg Stuart, Joep Piscaer, Keith Ward, Ken Nalbone, Liselotte Foverskov, Nate Avery, Nick Janetakis, Pietro Piutti, Raff Poltronieri

Date: April 4–6, 2018, Silicon Valley
Presenters: Delphix, Droplet Computing, Druva, Morpheus Data, NetApp, Oracle, Riverbed, Rubrik, Veritas
Delegates: Chris Evans, Chris Porter, Estelle Auberix, Jeff Wilson, Justin Warren, Keith Townsend, Martez Reed, Michelle Laverick, Ned Bellavance, Nick Janetakis, Scott D. Lowe, Tim Crawford

Date: October 16–19, 2017, Copenhagen
Presenters: Cisco, Docker, NetApp
Delegates: Alex Ellis, Ian Sanderson, Jens Soeldner, Keith Townsend, Pietro Piutti, Raff Poltronieri

Date: July 26–28, 2017, San Francisco, Silicon Valley
Presenters: Accelerite, Gigamon, HPE, NetApp, Nimble Storage, Nirmata, Platform9, Rubrik, Scality, ServiceNow
Delegates: Ben Kepes, Bryan Krausen, Eric Shanks, Ethan Banks, Joep Piscaer, Julian Wood, Justin Warren, Karen Lopez, Lino Telera, Mariusz Kaczorek, Theresa Miller, Tim Crawford

Date: April 17–20, 2017, Austin
Presenters: Docker, Portworx
Delegates: Chris Evans, Edward Haletky, Joep Piscaer, John White, Josh Coen, Scott D. Lowe, Teren Bryson, Tim Carr

Date: September 14–15, 2016, San Francisco, Silicon Valley
Presenters: Cisco, Docker, Druva, Scality
Delegates: Ed Horley, Jason Nash, Joe Devon, Joep Piscaer, Joey D'Antoni, Josh Coen, Justin Warren, Karen Lopez, Mariusz Kaczorek, Nigel Poulton, Ray Lucchesi, Sonia Cuff, Stacia Varga

Date: June 19–21, 2016, Seattle
Presenters: Docker
Delegates: Arjan Timmerman, Chris Evans, Joep Piscaer, Julian Wood, Mariusz Kaczorek, Matt Oswalt, Teren Bryson

Date: April 25–29, 2016, Austin
Presenters: NetApp
Delegates: Colin McNamara, David Davis, James Bowling, Jay Weinshenker, John Welsh, Julia Weatherby, Roger Lund

Date: March 31–31, 2016, San Francisco
Presenters: Intel
Delegates: Alastair Cooke, Chris Wahl, Drew Conry-Murray, Emad Younis, Eric Wright, Howard Marks, James Green, John Obeto, John Welsh, Mark Thiele, Matt Oswalt, Matthew Leib, Ray Lucchesi, Ryan Booth, Tim Crawford, Tom Hollingsworth, W. Curtis Preston