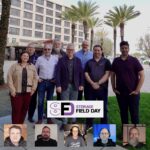 Date: March 22-23, 2023
Presenters: AWS, IBM, Index Engines, StorPool
Delegates: Andy Banta, Chris Childerhose, David Klee, Denny Cherry, Glenn Dekhayser, Jim Czuprynski, Lars Trøen, Max Mortillaro, Ray Lucchesi, Rohan Puri, Wolfgang Stief
Location: Hybrid, San Francisco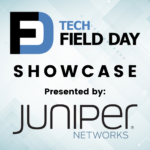 In this Tech Field Day Showcase, Juniper Networks presents the Paragon Automation suite. Watch to learn how Paragon Automation delivers easy workflow automation with its suite of AI-enabled, cloud-native applications. Take a deep dive into the architecture and learn about the individual products. Know how organizations can avert costly delays, accelerate service delivery, and tune up operational efficiency using Paragon Automation. Also included is a live demo of the suite.