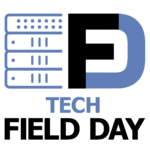 Tech Field Day (TFD) is the original IT influencer event, incorporating diverse topics from servers to networking to storage. TFD brings together the best independent thought leaders in IT infrastructure to discuss pressing issues and technology advancements with key companies in the space.
We began producing Tech Field Day events in 2009, and have now diversified into specialized events in the areas of storage, networking, wireless, mobility, virtualization, and unified communications. We also produce "extra" events in conjunction with industry gatherings like VMworld, Interop, and Cisco Live as well as custom events.
If you would like to get involved with Tech Field Day, either as a delegate or presenting sponsor, please contact us! We have pages for sponsors and delegates, including forms to use to get in touch.
Presenting Sponsors
Tech Field Day Events
Date: December 9–11, 2020, Silicon Valley
Presenters: TBD, Veeam
Delegates: Chris Evans, TBD
Date: March 11–13, 2020, Silicon Valley, Virtual
Presenters: Google Cloud, VMware, Zerto
Delegates: Andrew Mauro, Brandon Graves, Christopher Kusek, Erik Ableson, Glenda Canfield, Jeffrey Powers, Keith R. Parsons, Keith Townsend, Larry Smith, Mariusz Kaczorek, Markus Leinonen, Max Mortillaro, Pete Welcher, Pietro Piutti, Wes Milliron
Date: January 28–29, 2020, Barcelona
Presenters: Cisco, Meraki
Delegates: Arjan Timmerman, David Penaloza Seijas, Dominik Pickhardt, Jasper Bongertz, Jody Lemoine, Joep Piscaer, Max Mortillaro, Nicola Modena
Date: November 13–15, 2019, Silicon Valley
Presenters: Aruba, BlueCat, Cisco, Forescout, Ixia, NetApp, Riverbed, Scale Computing, SolarWinds, Veeam
Delegates: Chris Evans, Enrico Signoretti, Ethan Banks, Gina Rosenthal, Greg Ferro, Joep Piscaer, John Herbert, Jon Klaus, Jordan Martin, Max Mortillaro, Stephanie Ihezukwu
Date: October 14–16, 2019, Denver
Presenters: Commvault
Delegates: Bart Heungens, Chin-Fah Heoh, Chris Evans, Glenn Dekhayser, Jeffrey Powers, Josh Fidel, Karen Lopez, Keith Townsend, Kori Younger, Markus Leinonen, Ray Lucchesi
Date: September 15–18, 2019, Austin
Presenters: Pure Storage
Delegates: Alastair Cooke, Becky Elliott, Chris Evans, Christopher Kusek, Dan Frith, Enrico Signoretti, Justin Warren, Keith Townsend, Ken Nalbone, Matthew Leib, Max Mortillaro, Ray Lucchesi
Date: August 26–28, 2019, San Francisco
Presenters: Apstra, Dell Technologies, Intel, NetApp, VMware, Virtana
Delegates: Adam Post, Al Rasheed, Becky Elliott, Brandon Graves, Chris Grundemann, Christopher Kusek, Dan Frith, Drew Conry-Murray, Enrico Signoretti, Gabe Maentz, Joep Piscaer, Josh Fidel, Justin Warren, Nico Stein, Paul Woodward, Wences Michel
Date: June 26–28, 2019, Silicon Valley
Presenters: Automation Anywhere, Druva, Ixia, NetApp, VMware
Delegates: Adam Fisher, Alastair Cooke, Ather Beg, Dan Frith, Jim Palmer, Liselotte Foverskov, Marina Ferreira, Matt Callaway, Pietro Piutti, Scott Driver, Wes Milliron, Yusuf Emre Ozensoy
Date: June 10–14, 2019, San Diego
Presenters: Cisco, NetBeez, Opengear, VIAVI Solutions
Delegates: Aaron Conaway, Amy Arnold, Brandon Mangold, Brian Gleason, Bruno Wollmann, Darrel Clute, Eric Stover, Jody Lemoine, John Herbert, Jonathan Davis, Jordan Martin, Matthew Leib, Nico Stein, Phil Gervasi, Richard McIntosh, Rob Coote, Rowell Dionicio, Sam Clements, Santino Rizzo, Scott McDermott, Teren Bryson
Date: April 29–2, 2019, Las Vegas
Presenters: Big Switch, Kemp, Liqid
Delegates: Adam Fisher, Adam Post, Andrew Mauro, Chin-Fah Heoh, Dan Frith, Enrico Signoretti, Karen Lopez, Keith Townsend, Max Mortillaro, Nate Avery
Date: April 1–2, 2019, San Francisco
Presenters: Intel
Delegates: Al Rasheed, Brian Gleason, Denny Cherry, Enrico Signoretti, Jeffrey Powers, Keith Townsend, Matthew Leib, Nate Avery, Ray Lucchesi, Rob Coote, Scott D. Lowe
Date: February 7–8, 2019, Austin
Presenters: Datera, NetApp, SolarWinds, VMware
Delegates: Chris Grundemann, Darrel Clute, Ed Horley, Glenn Dekhayser, Jeffrey Powers, Jody Lemoine, Justin Warren, Karen Lopez, Keiran Shelden, Marina Ferreira, Nate Avery, Raff Poltronieri
Date: October 17–19, 2018, Silicon Valley
Presenters: Cisco, Dell EMC, DriveScale, Hammerspace, Oracle
Delegates: Adam Fisher, Chan Ekanayake, Chin-Fah Heoh, Enrico Signoretti, Erik Ableson, Ethan Banks, Gabe Maentz, Karel Novak, Karen Lopez, Mariusz Kaczorek, Yusuf Emre Ozensoy
Date: October 9–11, 2018, Nashville
Presenters: Commvault
Delegates: Al Rasheed, Chin-Fah Heoh, Dave Henry, David Chapa, David Davis, Enrico Signoretti, Glenn Dekhayser, Howard Marks, Jon Hudson, Karen Lopez, Keith Townsend, Kori Younger, Luigi Danakos, Mark May, Ray Lucchesi, Sam Clements
Date: August 27–29, 2018, Las Vegas
Presenters: Barefoot Networks, Blue Medora, Dell EMC, JetStream Software, NetApp, NetScout, Quali, Runecast, StorageCraft
Delegates: Adam Fisher, Al Rasheed, Alastair Cooke, Ather Beg, Brandon Graves, Christopher Kusek, Ed Horley, Edward Haletky, G. Michael Bridge, Gabe Maentz, Howard Marks, James Green, Joe Houghes, Joep Piscaer, John Marrone, Keith Ward, Ken Nalbone, Kori Younger, Marco Broeken, Mariusz Kaczorek, Mark May, Matthew Allford, Matthew Leib, Michelle Laverick, Mikael Korsgaard Jensen, Paul Woodward, Raff Poltronieri, Rita Younger, Roger Lund, Stephen Beaver, Theresa Miller, Tony Reeves
Date: June 12–13, 2018, Orlando
Presenters: Aviatrix Systems, Cisco, LiveAction, VIAVI Solutions
Delegates: Aaron Conaway, Amy Arnold, Blake Krone, Brandon Mangold, Darrel Clute, Ed Weadon, Eric Stover, Jennifer Huber, Jody Lemoine, Jonathan Davis, Jordan Martin, Kevin Blackburn, Matt Haedo, Rita Younger, Robert Boardman, Ryan Adzima, Sam Clements, Santino Rizzo, Scott McDermott, Stewart Goumans, Teren Bryson
Date: February 21–23, 2018, Austin
Presenters: Dell EMC, Forcepoint, NetApp, SolarWinds
Delegates: Alastair Cooke, Andrew Mauro, Edward Haletky, Gabe Maentz, Howard Marks, James Green, John Welsh, Jon Hildebrand, Keith Townsend, Luigi Danakos, Raff Poltronieri, Sonia Cuff
Date: January 30–31, 2018, Barcelona
Presenters: Cisco
Delegates: Arjan Timmerman, Dominik Pickhardt, Gian Paolo Boarina, Ivan Pepelnjak, Jasper Bongertz, Jens Soeldner, Max Mortillaro, Nicola Arnoldi
Date: November 6–8, 2017, Washington DC
Presenters: Commvault, Congruity360
Delegates: Arjan Timmerman, Becky Elliott, Chin-Fah Heoh, Chris Evans, Erik Ableson, Glenn Dekhayser, Greg Knieriemen, Howard Marks, Justin Warren, Keith Townsend, Max Mortillaro, Ray Lucchesi, Scott D. Lowe
Date: October 16–19, 2017, Copenhagen
Presenters: Cisco, Docker, NetApp
Delegates: Alex Ellis, Ian Sanderson, Jens Soeldner, Keith Townsend, Pietro Piutti, Raff Poltronieri
Date: September 27–29, 2017, Silicon Valley
Presenters: Actifio, Cisco, DataCore Software, Ixia, Riverbed, Scale Computing, Skyport Systems
Delegates: Brandon Carroll, Howard Marks, Ian Sanderson, James Green, Karel Novak, Keith Townsend, Mark May, Matt Crape, Paul Woodward, Rachel Traylor, Raff Poltronieri
Date: August 28–30, 2017, Las Vegas
Presenters: Druva, Kingston, NetApp, Pluribus Networks
Delegates: Becky Elliott, Carl Fugate, Dan Frith, Eyvonne Sharp, Howard Marks, John White, Keith Townsend, Mark Carlton, Mark May, Matt Crape, Mike Preston, Phoummala Schmitt, Rick Schlander, Rob Coote, Roger Lund, Sean Thulin, Tony Mattke
Date: May 11–12, 2017, Boston
Presenters: ClearSky Data, Datrium, NetApp, Turbonomic
Delegates: James Green, Jason Langer, Jason Nash, John White, Jon Hildebrand, Larry Smith, Matt Crape, Michael Stanclift, Nick Howell, Pietro Piutti, Tim Smith
Date: February 1–3, 2017, Austin
Presenters: Dell EMC, Platform9, Robin Systems, SolarWinds, StorMagic, Uila, Veeam, ZeroStack
Delegates: Alastair Cooke, Andreas Lesslhumer, Andrew Mauro, Colin McNamara, Josh De Jong, Karel Novak, Karen Lopez, Raff Poltronieri, Rebecca Fitzhugh, Sean Thulin, Teren Bryson, Thom Greene
Date: November 15–16, 2016, Silicon Valley
Presenters: Cohesity, Dell EMC, Docker, DriveScale, Igneous, Rubrik, StorageOS
Delegates: Alex Galbraith, Eric Shanks, Ethan Banks, James Green, Jody Lemoine, John White, Jon Hildebrand, Josh De Jong, Matt Crape, Mike Preston, Tim Miller, Tim Smith
Date: October 17–20, 2016, Barcelona
Presenters: Nimble Storage, Paessler
Delegates: Alastair Cooke, Andreas Lesslhumer, Andrew Mauro, David Varnum, Karel Novak, Lino Telera, Marco Broeken, Max Mortillaro, Pietro Piutti
Date: August 29–31, 2016, Las Vegas
Presenters: ClearSky Data, Docker, NooBaa, Paessler, Primary Data, SanDisk, Scality
Delegates: Alastair Cooke, Arjan Timmerman, Christopher Kusek, Dan Frith, Dave Morera, Enrico Signoretti, Howard Marks, James Green, John White, Jon Hildebrand, Josh De Jong, Justin Warren, Karen Lopez, Keith Townsend, Mark May, Raff Poltronieri, Roger Lund, Tim Smith
Date: June 22–24, 2016, Boston
Presenters: Actifio, CloudPhysics, Comtrade, Netwrix, Plexistor, Plexxi, Zerto
Delegates: Alastair Cooke, Andreas Lesslhumer, Arjan Timmerman, Drew Conry-Murray, Howard Marks, Joep Piscaer, Jon Hildebrand, Julian Wood, Mariusz Kaczorek, Mark May, Matthew Leib, Raff Poltronieri
Date: May 2–4, 2016, Las Vegas
Presenters: Cisco, Kentik, VMware
Delegates: Blake Krone, Daniel Hertzberg, Ed Horley, Ed Weadon, Gideon Tam, Greg Ferro, Jason Edelman, Keith R. Parsons, Mark May, Russ White, Ryan Adzima, Sonia Cuff, Teren Bryson, Terry Slattery
Date: April 25–29, 2016, Austin
Presenters: NetApp
Delegates: Colin McNamara, David Davis, James Bowling, Jay Weinshenker, John Welsh, Julia Weatherby, Roger Lund
Date: February 3–5, 2016, Austin
Presenters: Caringo, Dell, Diablo, Platform9, Rubrik, SolarWinds, VMTurbo
Delegates: Arjan Timmerman, Chris Evans, Enrico Signoretti, Joep Piscaer, Josh Luedeman, Justin Warren, Karen Lopez, Larry Smith, Matthew Leib, Nigel Poulton, Ray Lucchesi, Theresa Miller
Date: September 4–4, 2014, New York
Presenters: Cisco Datacenter
Delegates: Chris Wahl, Eric Wright, Jason Edelman, Matthew Norwood, Michael Stump, Pete Welcher, Scott D. Lowe
Date: August 25–28, 2014, San Francisco
Presenters: Asigra, DataGravity, EMC, Infinio, Nuage Networks, Riverbed, SanDisk, SolarWinds, TBD, Zerto
Delegates: Alastair Cooke, Chris Wahl, Enrico Signoretti, Eric Shanks, Eric Wright, Ethan Banks, Hans De Leenheer, Howard Marks, James Green, Joep Piscaer, Michael Stump, Robbert Erents, Roger Lund, Shane Williford, Stephen Beaver
Date: August 26–29, 2013, San Francisco
Presenters: Asigra, Commvault, Infinio, SimpliVity
Delegates: Adam Eckerle, Alastair Cooke, Arjan Timmerman, Chris Wahl, Colin McNamara, David Davis, Ed Horley, Edward Haletky, Enrico Signoretti, Greg Stuart, Hans De Leenheer, Howard Marks, Joep Piscaer, Justin Paul, Lauren Malhoit, Luca Dell'Oca, Rick Schlander, Rob Markovic, Robert Novak, Roger Lund, Scott D. Lowe, Shane Williford, Tim Smith
Date: June 19–21, 2013, Austin
Presenters: Commvault, Dell Storage, Infinio, Neverfail, Nutanix, SolarWinds, Veeam
Delegates: Alastair Cooke, Bob Plankers, Carlo Costanzo, Chris Wahl, Howard Marks, John Obeto, Justin Warren, Matthew Norwood, Robert Novak, Ryan Adzima, Scott D. Lowe, Tony Mattke
Date: August 27–30, 2012, San Francisco
Presenters: Nutanix, Scale Computing, Veeam
Delegates: Arjan Timmerman, Bill Hill, Brandon Riley, Chris Wahl, Colin McNamara, David Davis, Fabio Rapposelli, Gabrie van Zanten, Greg Knieriemen, Greg Stuart, Howard Marks, Justin Paul, Luca Dell'Oca, Maish Saidel-Keesing, Marco Broeken, Robin Harris, Roger Lund, Ryan Adzima, Shane Williford
Date: September 15–16, 2011, Silicon Valley
Presenters: Arista, Arkeia Software, DataDirect Networks, Nasuni, Nutanix, Pure Storage, SolidFire, Symantec, Truebit.tv
Delegates: Amy Arnold, Bill Hill, Chris Evans, Chris Wahl, John Hickson, Jonathan Franconi, Kyle Brandt, Matt Simmons, Paul Miller, Rick Schlander, Robin Harris, Tony Bourke, W. Curtis Preston
Date: August 11–12, 2011, Austin
Presenters: Dell Storage, SolarWinds, Symantec, Truebit.tv, Veeam
Delegates: Bob Plankers, Brandon Riley, Derek Schauland, Fabio Rapposelli, Frank Owen, Matt Simmons, Matt Vogt, Reed Robins, Roger Lund, Scott Cochran, Scott D. Lowe, Theron Conrey, W. Curtis Preston
Date: June 9–10, 2011, Boston
Presenters: Embotics, NetApp, SolarWinds, Symantec, VKernel, VMware, Zerto
Delegates: Chris Dearden, Chris Wells, Christian Mohn, Ed Czerwin, Edward Haletky, Gabrie van Zanten, Mike Laverick, Shannon Snowden, Theron Conrey, Todd Scalzott, Tom Howarth
Date: February 10–11, 2011, Silicon Valley
Presenters: Drobo, Druva, HP, Infoblox, NetEx, Symantec, Xangati
Delegates: Bill Hill, Chris Wells, Devang Panchigar, Eric Siebert, Greg Stuart, Jeff Fry, Maish Saidel-Keesing, Matthew Norwood, Robin Harris, Sean Clark, Tom Hollingsworth, W. Curtis Preston
Date: November 11–12, 2010, Silicon Valley
Presenters: Actifio, Aprius, Asigra, Avere, Intel, NetApp, SolarWinds
Delegates: Bill Hill, Brandon Carroll, Chris Dearden, Derek Schauland, Frank Owen, Joe Onisick, Jon Owings, Matt Simmons, Paul Miller, Robin Harris
Date: August 30–2, 2010, San Francisco
Presenters: Symantec, Veeam, Xsigo, Zetta
Delegates: Allan Ruiz, Craig Stewart, Greg Stuart, Howard Marks, Jason Boche, Luigi Danakos, Scott D. Lowe, Scott Jones
Date: July 15–16, 2010, Seattle
Presenters: Compellent, F5, NEC Storage, Nimble Storage, Veeam
Delegates: Bob Plankers, Craig Stewart, Derek Schauland, Ethan Banks, Howard Marks, Ilja Coolen, Jason Boche, John Obeto, Kevin Houston, Rod Haywood, W. Curtis Preston
Date: April 8–9, 2010, Boston
Presenters: Cisco Datacenter, Drobo, EMC, HP, VKernel
Delegates: Bas Raayman, Carlo Costanzo, David Davis, Devang Panchigar, Edward Haletky, Gabrie van Zanten, Greg Ferro, Greg Knieriemen, Jason Boche, John Obeto, Matt Simmons, Robin Harris, Scott D. Lowe, Simon Long, Simon Seagrave
Date: November 12–13, 2009, Silicon Valley
Presenters: 3PAR, Drobo, MDS Micro, Nirvanix, Ocarina Networks, Symantec, VMware, Xsigo
Delegates: Bas Raayman, Carlo Costanzo, Chris Evans, Devang Panchigar, Ed Saipetch, Greg Ferro, Greg Knieriemen, John Hickson, John Obeto, Nigel Poulton, Rich Brambley, Rick Vanover, Robin Harris, Rod Haywood, Simon Seagrave