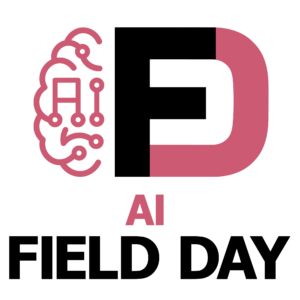 From analytics and business intelligence to artificial intelligence and machine learning, businesses are adopting new data technologies. From the Chief Data Officer to the world of digital transformation, and in every area of enterprise infrastructure, AI is transforming IT. The goal of AI Field Day is to connect independent technologists with the latest developments in the field from the companies that are developing and applying AI and ML to IT infrastructure. In this way, AI Field Day is an evolution of our earlier Data Field Day, and connects with Cloud Field Day, Networking Field Day, and the other Tech Field Day events.
AI Field Day is a new event, launched in 2020, to focus on this new world. It will connect companies that have presented AI topics in the past, like Intel, Cisco, and Juniper Networks, with new Field Day delegates. We are also bringing in many of the delegates who have changed their focus from cloud, networking, security, mobility, and storage.
Presenting Sponsors
The following companies have presented AI and ML solutions for enterprise IT at past Field Day events and represent the type of company we expect to see at future AI Field Day events.
AI Field Day Events
The following events have included presentations specifically focused on enterprise AI and ML solutions.

Date: May 18–20, 2022, Hybrid, Silicon Valley
Presenters: DDN, Intel, NetApp, WEKA
Delegates: Andy Banta, Arjan Timmerman, David Kanter, Frederic Van Haren, Joep Piscaer, Justin Warren, Karen Lopez, Liselotte Foverskov, Logan Andrew Green, Paul Braren, Peter Mackenzie, Ray Lucchesi, Stephen Foskett

Date: May 27–28, 2021, Virtual
Presenters: BrainChip, Intel, Liqid, MemVerge, Scality
Delegates: Andy Thurai, Ayodele Odubela, Chris Grundemann, David Klee, Demetrios Brinkmann, Frederic Van Haren, Josh Fidel, Keith R. Parsons, Marc Staimer, Ray Lucchesi, Steph Locke

Date: November 18–20, 2020, Virtual
Presenters: Aruba, BrainChip, Cisco, Intel, Juniper Mist AI, MemVerge, Red Hat, VAST Data
Delegates: Andy Thurai, Chris Grundemann, Frederic Van Haren, Gina Rosenthal, Karen Lopez, Kati Lehmuskoski, Keith Townsend, Kori Younger, Liselotte Foverskov, Pieter-Jan Nefkens, Ray Lucchesi, Snehal Patel, Tim Crawford

Date: June 16–29, 2020, Virtual
Presenters: Cisco, Opengear
Delegates: Aaron Conaway, Bruno Wollmann, Darrel Clute, Jody Lemoine, John Herbert, Jonathan Davis, Kevin Blackburn, Matt Haedo, Micheline Murphy, Orhan Ergun, Phil Gervasi, Rob Coote, Shala Denise, Zoë Rose

Date: June 11–11, 2020, Virtual
Presenters: Aruba
Delegates: Drew Conry-Murray, Jason N. Beshara, Jennifer Huber, Jennifer Minella, Jonathan Davis, Keith R. Parsons, Mitch Dickey, Nick Shoemaker

Date: November 11–11, 2019, Las Vegas
Presenters: Juniper Mist AI, Juniper Networks
Delegates: Chris Grundemann, Darrel Clute, Drew Lentz, Jake Snyder, Jonathan Davis, Jordan Martin, Scott Morris, Stefan Fouant

Date: April 1–2, 2019, San Francisco
Presenters: Intel
Delegates: Al Rasheed, Brian Gleason, Denny Cherry, Enrico Signoretti, Jeffrey Powers, Keith Townsend, Matthew Leib, Nate Avery, Ray Lucchesi, Rob Coote, Scott D. Lowe