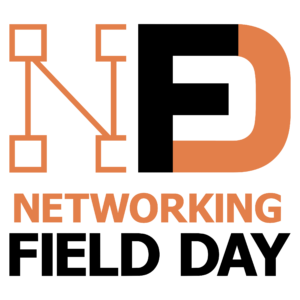 Unlike trade shows, conferences, or any other event in the enterprise networking space- Networking Field Day is a uniquely focused event, featuring up to 6 presenting companies, and 12 independent thought leaders.
Networking Field Day is an in-person, and live-streaming event that is held twice per year. We bring together the best independent thought leaders and companies within the networking space to discuss advancing technology, and core issues surrounding the networking enterprise IT space.
The event is held as a presentation, but also as an open discussion between our panel of delegates, and the presenters. Allowing the audience outside to hear important questions asked and answered in real time by leading professionals in the industry.
Topics Covered
Networking Field Day covers many diverse topics of interest to our delegates and their audience. In the past, companies have discussed the following areas:
Ethernet switching in the datacenter and campus
IP networking and protocols from the LAN to the Internet
Network security, protection and monitoring
Management and administration of networking devices
Presenting Sponsors
Networking Field Day Events
Date: April 25–26, 2023, Las Vegas
Presenters: Aruba
Delegates: Avril Salter, Keith R. Parsons, Scott McDermott, Troy Martin
Date: April 12–14, 2023, Hybrid
Presenters: Backbox, Itential, Kentik, TBD
Delegates: Chris Grundemann, Greg Grimes, Jim Davis, Jody Lemoine, John Herbert, Steve Puluka, TBD, Tyler Christiansen
Date: February 7–8, 2023, Amsterdam
Presenters: Cisco
Delegates: Arjan Timmerman, David Penaloza Seijas, Dominik Pickhardt, Jasper Bongertz, Kim Pedersen, Martin Duggan, Max Mortillaro, Zoë Rose
Date: January 18–20, 2023, Hybrid, Silicon Valley
Presenters: Anuta Networks, Arista, Aryaka, Cisco, Fortinet, Juniper Networks, Selector AI
Delegates: A.J. Murray, David Penaloza Seijas, David Varnum, Ed Harmoush, Ethan Banks, Girard Kavelines, Jordan Martin, Mary Fasang, Matt Haedo, Pete Robertson, Rita Younger, Tim Bertino
Date: September 7–9, 2022, Hybrid, Silicon Valley
Presenters: Broadcom, Catchpoint, Cisco, Graphiant, Juniper Networks, Kentik, Nokia, Opengear
Delegates: Aaron Conaway, Ben Story, Charles Uneze, Eric Stewart, Jordan Villarreal, Marena Karasevich, Matt Callaway, Micheline Murphy, Pete Welcher, Steve Puluka, Teren Bryson, Tony Mattke
Date: August 3–4, 2022, Virtual
Presenters: Ignite, Kentik
Delegates: Charles Uneze, Chris Cummings, David Penaloza Seijas, Faisal Khan, Jay Stewart, John Osmon, Pete Welcher, Steve Puluka, Tom Hollingsworth, Vince Schuele
Date: June 14–15, 2022, Las Vegas
Presenters: Cisco, IP Fabric, Itential, Opengear
Delegates: Aaron Conaway, Ben Story, Dan Kelcher, Drew Conry-Murray, Drew Lentz, Jeff Fry, Jody Lemoine, Jordan Villarreal, Josh Warcop, Micheline Murphy, Pieter-Jan Nefkens, Remington Loose, Rob Coote, Teren Bryson, Troy Martin
Date: May 4–6, 2022, Hybrid, Silicon Valley
Presenters: Arista, Augtera, Gluware, Juniper Networks, NetBeez, Netris, PathSolutions, Pica8, Progress
Delegates: Bruno Wollmann, Dan Kelcher, David Varnum, Girard Kavelines, Jason Gintert, Jeremy Schulman, John Herbert, Jordan Villarreal, Keith Townsend, Martin Duggan, Rita Younger
Date: March 28–31, 2022, Las Vegas
Presenters: Aruba
Delegates: Avril Salter, Dave Benham, Eddie Forero, Keith R. Parsons, Mike Wade, Sam Clements, Shaun Neal, Troy Martin
Date: March 16–17, 2022, Virtual
Presenters: Cisco
Delegates: Ben Story, Bruno Wollmann, David Penaloza Seijas, Jeff Fry, Lexie Cooper, Matt Haedo, Tom Hollingsworth
Date: January 26–28, 2022, Hybrid, Silicon Valley
Presenters: Forward Networks, IP Fabric, Itential, Juniper Networks, Network to Code, Pica8, ZPE Systems, ZeroTier
Delegates: Aaron Conaway, Carl Fugate, Darrel Clute, Ed Horley, Ed Weadon, Evan Mintzer, John Herbert, Jordan Martin, Kerstin Mende-Stief, Kevin Myers, Rob Coote, Tyler Christiansen
Date: December 8–9, 2021, Virtual
Presenters: Arista, Cisco, DriveNets
Delegates: Chris Cummings, Chris Grundemann, David Penaloza Seijas, Drew Lentz, Faisal Khan, Kerstin Mende-Stief, Kevin Myers, Nick Buraglio, Orhan Ergun, Rati Jokhadze, Vince Schuele
Date: September 14–16, 2021, Virtual
Presenters: Arista, Cisco, Juniper Networks, Kentik, NetBeez, PathSolutions, Riverbed, ZPE Systems
Delegates: A.J. Murray, Darrel Clute, Drew Conry-Murray, Ed Horley, Faisal Khan, Girard Kavelines, Jason Gintert, Jody Lemoine, Josh Warcop, Pete Welcher, Tim Bertino
Date: May 12–14, 2021, Virtual
Presenters: Arrcus, Aruba, IP Infusion, Intel, Juniper Networks, Kemp, Nokia, PathSolutions, VMware
Delegates: Bryton Herdes, Carl Fugate, Chris Cummings, Chris Grundemann, Ed Horley, Jeremy Schulman, Kerstin Mende-Stief, Kim Pedersen, Pieter-Jan Nefkens, Rodrigo Rovere, Terry Slattery
Date: April 5–14, 2021, Virtual
Presenters: Cisco, Gluware
Delegates: Bruno Wollmann, Darrel Clute, Jody Lemoine, John Herbert, Jonathan Davis, Jordan Martin, Kevin Myers, Micheline Murphy, Nick Buraglio, Rita Younger, Sam Clements, Teren Bryson
Date: February 24–26, 2021, Virtual
Presenters: Anuta Networks, DriveNets, EfficientIP, Forward Networks, Itential, Juniper Networks, NetBeez, Network to Code
Delegates: Aaron Conaway, Brian Gleason, Carole Warner Reece, Darrel Clute, David Varnum, Deirra Footman, Jason Gintert, Jeffrey Powers, Keith R. Parsons, Larry Smith, Matt Haedo, Micheline Murphy
Date: October 6–6, 2020, Virtual
Presenters: Pensando, Pure Storage, Runecast
Delegates: Ather Beg, Brandon Graves, Chris Grundemann, Chris Hildebrandt, Ethan Banks, Gina Rosenthal, Justin Warren, Marco Broeken, Matthew Leib, Ned Bellavance, Nico Stein, TBD
Date: September 29–2, 2020, Virtual
Presenters: AirVine, Apstra, Arista, Broadcom, Catchpoint, Cisco, IP Fabric, Intel, Juniper Networks, PathSolutions
Delegates: Ben Story, Evan Mintzer, Gian Paolo Boarina, Jody Lemoine, John Herbert, Jordan Martin, Josh Warcop, Orhan Ergun, Pete Welcher, Rita Younger, Shala Denise, Tony Efantis
Date: June 16–29, 2020, Virtual
Presenters: Cisco, Opengear
Delegates: Aaron Conaway, Bruno Wollmann, Darrel Clute, Jody Lemoine, John Herbert, Jonathan Davis, Kevin Blackburn, Matt Haedo, Micheline Murphy, Orhan Ergun, Phil Gervasi, Rob Coote, Shala Denise, Zoë Rose
Date: June 11–11, 2020, Virtual
Presenters: Aruba
Delegates: Drew Conry-Murray, Jason N. Beshara, Jennifer Huber, Jennifer Minella, Jonathan Davis, Keith R. Parsons, Mitch Dickey, Nick Shoemaker
Date: February 12–14, 2020, Silicon Valley
Presenters: Arista, Broadcom, CloudGenix, DriveNets, Forward Networks, Gluware, Juniper Networks, Kentik, Riverbed, VMware
Delegates: Carl Fugate, Evan Mintzer, Faisal Khan, Jeff Fry, Kim Pedersen, Mary Fasang, Michael Davis, Phil Gervasi, Robb Boyd, Rowell Dionicio, Tony Efantis
Date: January 28–29, 2020, Barcelona
Presenters: Cisco, Meraki
Delegates: Arjan Timmerman, David Penaloza Seijas, Dominik Pickhardt, Jasper Bongertz, Jody Lemoine, Joep Piscaer, Max Mortillaro, Nicola Modena
Date: November 11–11, 2019, Las Vegas
Presenters: Juniper Mist AI, Juniper Networks
Delegates: Chris Grundemann, Darrel Clute, Drew Lentz, Jake Snyder, Jonathan Davis, Jordan Martin, Scott Morris, Stefan Fouant
Date: October 1–4, 2019, Silicon Valley
Presenters: Arrcus, Aruba, Barefoot Networks, Cisco, Dell EMC, Extreme Networks, Forward Networks, Intel, Itential, Ixia, NGINX, Network to Code, Tesuto
Delegates: A.J. Murray, Amy Arnold, Brian Gleason, Bruno Wollmann, Ed Horley, Jeremy Schulman, Josh Warcop, Kevin Myers, Kori Younger, Micheline Murphy, Nick Shoemaker, Remington Loose, Rob Coote, Scott McDermott, Scott Morris, Stefan Fouant, Teren Bryson
Date: August 26–28, 2019, San Francisco
Presenters: Apstra, Dell Technologies, Intel, NetApp, VMware, Virtana
Delegates: Adam Post, Al Rasheed, Becky Elliott, Brandon Graves, Chris Grundemann, Christopher Kusek, Dan Frith, Drew Conry-Murray, Enrico Signoretti, Gabe Maentz, Joep Piscaer, Josh Fidel, Justin Warren, Nico Stein, Paul Woodward, Wences Michel
Date: July 23–23, 2019, Boston
Presenters: 128 Technology
Delegates: Chris Marget, Drew Conry-Murray, Ethan Banks, Jonathan Davis, Jordan Martin, Keith Townsend, Kevin Blackburn, Phil Gervasi
Date: June 10–14, 2019, San Diego
Presenters: Cisco, NetBeez, Opengear, VIAVI Solutions
Delegates: Aaron Conaway, Amy Arnold, Brandon Mangold, Brian Gleason, Bruno Wollmann, Darrel Clute, Eric Stover, Jody Lemoine, John Herbert, Jonathan Davis, Jordan Martin, Matthew Leib, Nico Stein, Phil Gervasi, Richard McIntosh, Rob Coote, Rowell Dionicio, Sam Clements, Santino Rizzo, Scott McDermott, Teren Bryson
Date: April 1–4, 2019, Las Vegas
Presenters: Aruba
Delegates: Eddie Forero, George Stefanick, Jonathan Davis, Keith R. Parsons, Richard McIntosh, Ryan Adzima, Scott Lester, Zoë Rose
Date: April 1–2, 2019, San Francisco
Presenters: Intel
Delegates: Al Rasheed, Brian Gleason, Denny Cherry, Enrico Signoretti, Jeffrey Powers, Keith Townsend, Matthew Leib, Nate Avery, Ray Lucchesi, Rob Coote, Scott D. Lowe
Date: February 13–15, 2019, Silicon Valley
Presenters: 128 Technology, Extreme Networks, Fortinet, Juniper Networks, Kemp, Netrounds, Nokia, Nyansa, PathSolutions, SnapRoute, VMware
Delegates: Brian Gleason, Drew Conry-Murray, Ed Horley, Jordan Martin, Luis Chanu, Mario Gingras, Matt Haedo, Nick Shoemaker, Nicola Arnoldi, Richard McIntosh, Rodrigo Rovere, Snehal Patel
Date: January 28–31, 2019, Barcelona
Presenters: Avi Networks, Cisco, Forward Networks
Delegates: Al Rasheed, Dominik Pickhardt, Ivan Pepelnjak, Jasper Bongertz, Kim Pedersen, Max Mortillaro, Nicola Modena, Oliver-Tobias Ripka, Orhan Ergun
Date: January 15–15, 2019, Silicon Valley
Presenters: Cisco
Delegates: Carl Fugate, David Varnum, Ethan Banks, Jeff Fry, John Herbert, Kevin Myers, Larry Smith, Teren Bryson
Date: November 7–9, 2018, Silicon Valley
Presenters: Apstra, BlueCat, Cisco, Illumio, Kentik, Riverbed, Silver Peak
Delegates: Al Rasheed, Ethan Banks, Jed Casey, Kevin Blackburn, Marina Ferreira, Nicola Modena, Nicolas Michel, Orhan Ergun, Pete Welcher, Phil Gervasi, Rob Coote, Ryan Adzima
Date: August 27–29, 2018, Las Vegas
Presenters: Barefoot Networks, Blue Medora, Dell EMC, JetStream Software, NetApp, NetScout, Quali, Runecast, StorageCraft
Delegates: Adam Fisher, Al Rasheed, Alastair Cooke, Ather Beg, Brandon Graves, Christopher Kusek, Ed Horley, Edward Haletky, G. Michael Bridge, Gabe Maentz, Howard Marks, James Green, Joe Houghes, Joep Piscaer, John Marrone, Keith Ward, Ken Nalbone, Kori Younger, Marco Broeken, Mariusz Kaczorek, Mark May, Matthew Allford, Matthew Leib, Michelle Laverick, Mikael Korsgaard Jensen, Paul Woodward, Raff Poltronieri, Rita Younger, Roger Lund, Stephen Beaver, Theresa Miller, Tony Reeves
Date: July 18–20, 2018, Silicon Valley
Presenters: A10 Networks, Anuta Networks, Big Switch, Gluware, IP Infusion, Nyansa, Red Hat Ansible
Delegates: Aaron Conaway, Bruno Wollmann, Carl Fugate, Darrel Clute, Eric Stover, Greg Ferro, Jody Lemoine, Jordan Martin, Kevin Myers, Nicola Arnoldi, Rita Younger, Snehal Patel
Date: June 12–13, 2018, Orlando
Presenters: Aviatrix Systems, Cisco, LiveAction, VIAVI Solutions
Delegates: Aaron Conaway, Amy Arnold, Blake Krone, Brandon Mangold, Darrel Clute, Ed Weadon, Eric Stover, Jennifer Huber, Jody Lemoine, Jonathan Davis, Jordan Martin, Kevin Blackburn, Matt Haedo, Rita Younger, Robert Boardman, Ryan Adzima, Sam Clements, Santino Rizzo, Scott McDermott, Stewart Goumans, Teren Bryson
Date: April 30–1, 2018, Las Vegas
Presenters: VMware
Delegates: Andrew Mauro, Denise Donohue, Ed Horley, Eyvonne Sharp, Jon Klaus, Jordan Martin, Luigi Danakos, Sonia Cuff
Date: March 26–28, 2018, Las Vegas
Presenters: Aruba
Delegates: Amy Arnold, Blake Krone, Ethan Banks, Jake Snyder, John Welsh, Jonathan Davis, Keith R. Parsons, Richard McIntosh, Sam Clements
Date: January 30–31, 2018, Barcelona
Presenters: Cisco
Delegates: Arjan Timmerman, Dominik Pickhardt, Gian Paolo Boarina, Ivan Pepelnjak, Jasper Bongertz, Jens Soeldner, Max Mortillaro, Nicola Arnoldi
Date: January 24–26, 2018, Silicon Valley
Presenters: Cisco, Cumulus Networks, Extreme Networks, Ixia, Juniper Networks, Mellanox Technologies, ThousandEyes, VMware
Delegates: Chris Grundemann, Dominik Pickhardt, Drew Conry-Murray, Dustin Beare, Eyvonne Sharp, Greg Ferro, John Herbert, Larry Smith, Marena Karasevich, Nick Buraglio, Phil Gervasi, Richard McIntosh
Date: September 13–15, 2017, Silicon Valley
Presenters: Apstra, Arista, Cisco, Gigamon, Kemp, Kentik, Pluribus Networks, Veriflow
Delegates: Amy Arnold, Carl Niger, Chris Marget, Daniel Kuchenski, Ethan Banks, Gian Paolo Boarina, Ivan Pepelnjak, Jason Edelman, Jeff Tantsura, Pete Welcher, Terry Slattery
Date: August 9–9, 2017, Silicon Valley
Presenters: Aruba
Delegates: Brandon Carroll, Christopher Kusek, David Varnum, Ethan Banks, John Herbert, Kevin Myers
Date: June 26–28, 2017, Las Vegas
Presenters: Cisco, NetApp, Opengear, Paessler
Delegates: Aaron Conaway, Amy Arnold, Brandon Carroll, Darrel Clute, Dustin Beare, Eric Stover, Jeff Fry, Jody Lemoine, Jon Hildebrand, Jordan Martin, Matt Haedo, Richard McIntosh, Ryan Adzima, Scott McDermott, Shaun Neal, Teren Bryson
Date: May 15–19, 2017, Las Vegas
Presenters: Paessler
Delegates: Ed Horley, Ed Weadon, Frank Owen, Howard Marks, Jennifer Huber, Karen Lopez, Robert Boardman
Date: April 5–7, 2017, Silicon Valley
Presenters: Gigamon, IP Infusion, PNDA, TELoIP, VMware
Delegates: Brandon Carroll, Christopher Kusek, Drew Lentz, John Welsh, Justin Cohen, Keith Townsend, Kevin Blackburn, Nicolas Michel, Phil Gervasi, Rob Coote, Tony Mattke
Date: February 27–3, 2017, Nashville
Presenters: Aruba
Delegates: Blake Krone, Drew Lentz, Eddie Forero, Joshua Williams, Keith R. Parsons, Ryan Adzima, Sam Clements, Shaun Neal
Date: February 20–22, 2017, Berlin
Presenters: Cisco, Paessler
Delegates: Dominik Pickhardt, Ethan Banks, Gabriele Gerbino, Ivan Pepelnjak, Jasper Bongertz, Max Mortillaro, Peter Paul Engelen, Russ White
Date: January 18–20, 2017, Silicon Valley
Presenters: Anuta Networks, Barefoot Networks, Big Switch, Juniper Networks, Kentik, Nyansa, Riverbed, Silver Peak
Delegates: Aaron Conaway, Carl Fugate, Chris Ciborowski, Chris Marget, Denise Donohue, Drew Conry-Murray, Eric Stover, Eyvonne Sharp, Greg Ferro, Jody Lemoine, Jordan Martin, Kevin Myers
Date: November 17–18, 2016, Silicon Valley
Presenters: Apstra, Forward Networks, Ixia, NEC Networking, SolarWinds, VeloCloud, Viptela
Delegates: Amy Arnold, Bob McCouch, Carl Fugate, David Davis, David Varnum, Ethan Banks, James Green, Pete Welcher, Phil Gervasi, Rob Coote, Scott McDermott, Tim Miller, Tony Mattke
Date: October 24–26, 2016, New York
Presenters: ONUG
Delegates: Jordan Martin
Date: August 10–12, 2016, Silicon Valley
Presenters: Brocade, Illumio, Intel, Kentik, NetBeez, Nuage Networks, Nyansa, Teridion, ThousandEyes
Delegates: Brandon Carroll, Brandon Mangold, Carl Niger, Dustin Beare, Ethan Banks, Faisal Khan, John Herbert, Justin Cohen, Matt Haedo, Matt Oswalt, Ryan Booth, Tim Miller
Date: July 11–13, 2016, Las Vegas
Presenters: Cisco, Gluware, Opengear, Veeam Software
Delegates: Aaron Conaway, Amy Arnold, Darrel Clute, Ethan Banks, Jody Lemoine, Jordan Martin, Justin Cohen, Matt Haedo, Richard McIntosh, Santino Rizzo, Stephen Occhiogrosso, Teren Bryson
Date: June 21–21, 2016, Silicon Valley
Presenters: Cisco
Delegates: Carl Niger, Jason Edelman, Jon Langemak, Larry Smith, Nick Buraglio, Russ White, Terry Slattery
Date: May 9–11, 2016, Silicon Valley
Presenters: Cisco, HPE, ONUG, Riverbed
Delegates: Brandon Carroll, Christopher Kusek, David Varnum, Eyvonne Sharp, Rowell Dionicio, Ryan Booth
Date: May 2–4, 2016, Las Vegas
Presenters: Cisco, Kentik, VMware
Delegates: Blake Krone, Daniel Hertzberg, Ed Horley, Ed Weadon, Gideon Tam, Greg Ferro, Jason Edelman, Keith R. Parsons, Mark May, Russ White, Ryan Adzima, Sonia Cuff, Teren Bryson, Terry Slattery
Date: March 31–31, 2016, San Francisco
Presenters: Intel
Delegates: Alastair Cooke, Chris Wahl, Drew Conry-Murray, Emad Younis, Eric Wright, Howard Marks, James Green, John Obeto, John Welsh, Mark Thiele, Matt Oswalt, Matthew Leib, Ray Lucchesi, Ryan Booth, Tim Crawford, Tom Hollingsworth, W. Curtis Preston
Date: March 6–10, 2016, Las Vegas
Presenters: Aruba, HPE
Delegates: Andrew vonNagy, Blake Krone, Eddie Forero, George Stefanick, Keith R. Parsons, Richard McIntosh, Ryan Adzima
Date: February 15–17, 2016, Berlin
Presenters: Cisco
Delegates: Amy Arnold, David Varnum, Dominik Pickhardt, Francesco Bonetti, James Green, John Harrington, Max Mortillaro, Peter Paul Engelen
Date: January 20–22, 2016, Silicon Valley
Presenters: Big Switch, Cisco, Citrix Systems, Dell Networking, NetScout, Silver Peak, Skyport Systems
Delegates: Brandon Carroll, Dominik Pickhardt, Ethan Banks, Greg Ferro, Jason Edelman, John Herbert, Jon Langemak, Jordan Martin, Matt Oswalt, Michael McNamara, Phil Gervasi, Terry Slattery
Date: November 17–17, 2015, Silicon Valley
Presenters: Cisco
Delegates: Brandon Carroll, Brandon Mangold, Carl Niger, Chris Evans, Ed Horley, Jason Edelman, John Herbert, Matt Oswalt, Sonia Cuff, Teren Bryson
Date: November 3–5, 2015, New York
Presenters: Cisco, CloudGenix, HPE, ONUG, OpenSwitch, Versa Networks
Delegates: Chris Marget, Denise Donohue, Drew Conry-Murray, Ethan Banks, Gideon Tam, Greg Ferro, Jason Edelman, Jordan Martin, Scott D. Lowe
Date: August 19–21, 2015, Silicon Valley
Presenters: Arista, Big Switch, Cisco, Gigamon, Intel, Juniper Networks, Nuage Networks, Riverbed
Delegates: Anas Tarsha, Andrew Mulheirn, Daniel Hertzberg, David Varnum, Denise Donohue, Drew Conry-Murray, Ethan Banks, Jason Edelman, John Herbert, Larry Smith, Matt Oswalt, Rob Coote
Date: June 8–11, 2015, San Diego
Presenters: Gigamon, LiveAction, NetBrain Technologies, Opengear
Delegates: Alastair Cooke, Amy Arnold, Brandon Mangold, Jason Edelman, Jennifer Huber, Jonathan Davis, Josh Kittle, Rob Coote, Ryan Booth, Scott McDermott, Stephen Occhiogrosso, Teren Bryson, Walter Baziuk
Date: May 13–14, 2015, New York
Presenters: NEC Networking, Nuage Networks, ONUG, Silver Peak
Delegates: Chris Marget, Ethan Banks, Gideon Tam, Greg Ferro, Jason Edelman, John Herbert
Date: April 27–30, 2015, Las Vegas
Presenters: SanDisk
Delegates: Ed Horley, Ed Weadon, Ethan Banks, Gideon Tam, Greg Ferro, Howard Marks, Ivan Pepelnjak, Justin Paul, Keith R. Parsons, Stephen Foskett, Stu Miniman, Terry Slattery
Date: February 11–13, 2015, Silicon Valley
Presenters: Brocade, Cisco Datacenter, CloudGenix, Cumulus Networks, NEC Networking, NetBeez, Pluribus Networks, SolarWinds, VeloCloud
Delegates: Bob McCouch, Brandon Carroll, Brandon Mangold, Charles D. Galler Jr., Ivan Pepelnjak, Jody Lemoine, John Herbert, Jonathan Davis, Jordan Martin, Lindsay Hill, Nick Buraglio, Pete Welcher, Stephen Occhiogrosso
Date: January 26–30, 2015, Milan
Presenters: Cisco
Delegates: Andrew Mauro, Blake Krone, David Gee, Enrico Signoretti, Hans De Leenheer, Matt Oswalt, Peter Paul Engelen, Sam Clements
Date: September 29–2, 2014, New York
Presenters: Cisco Borderless, HP Networking
Delegates: Howard Marks, Ivan Pepelnjak, Jason Edelman, John Herbert, Michael Stump, Natalie Timms, Terry Slattery, Tony Mattke
Date: September 18–18, 2014, Silicon Valley
Presenters: Meru Networks
Delegates: Alex Lewis, John A. Cook, Jonathan Davis, Ryan Adzima, Teren Bryson
Date: September 10–12, 2014, Silicon Valley
Presenters: A10 Networks, Big Switch, Brocade, Cisco Datacenter, Gigamon, Nuage Networks, Pluribus Networks, Spirent, ThousandEyes
Delegates: Amy Arnold, Bob McCouch, Chris Marget, David Gee, Ethan Banks, Jason Edelman, John Herbert, Jonathan Davis, Josh Kittle, Lindsay Hill, Matt Oswalt, Ryan Booth
Date: September 4–4, 2014, New York
Presenters: Cisco Datacenter
Delegates: Chris Wahl, Eric Wright, Jason Edelman, Matthew Norwood, Michael Stump, Pete Welcher, Scott D. Lowe
Date: May 19–22, 2014, San Francisco
Presenters: Cisco Mobility, Embrane, Fluke Networks
Delegates: Amy Arnold, Blake Krone, Bob McCouch, Brandon Carroll, Colin McNamara, David Varnum, Edward Henry, Ethan Banks, Jeff Fry, Jody Lemoine, Jonathan Davis, Kale Blankenship, Matt Oswalt, Pete Welcher, Rob Coote, Robert Novak, Scott McDermott, Stephen Occhiogrosso, Teren Bryson, Tony Mattke, William Bell
Date: May 5–6, 2014, New York
Presenters: Gluware, HP Networking, Nuage Networks, ONUG
Delegates: Chris Marget, Edward Henry, Ethan Banks, Gideon Tam, Matt Oswalt, Pete Welcher, Stephen Foskett, Tom Hollingsworth
Date: April 22–22, 2014, Silicon Valley
Presenters: Brocade, Cisco, Coho Data, Gridstore, Nexenta, OpenDaylight, SimpliVity, SolidFire
Delegates: Chris Evans, Howard Marks, Michael Bushong, Tom Hollingsworth
Date: April 1–2, 2014, Las Vegas
Presenters: Avaya, HP Networking, Spirent
Delegates: Daniel Cybulskie, Ethan Banks, Greg Ferro, Ivan Pepelnjak, Keith R. Parsons, Lee Badman, Mrs. Y, Robert Novak
Date: February 19–21, 2014, Silicon Valley
Presenters: Avaya, Brocade, Dell Networking, Extreme Networks, Juniper Networks, LiveAction, Plexxi, Pluribus Networks, Tail-f Systems
Delegates: Bob McCouch, Brandon Carroll, Chris Marget, Edward Henry, Ethan Banks, Greg Ferro, John Herbert, Josh O'Brien, Matt Oswalt, Nick Buraglio, Paul Stewart, Teren Bryson
Date: October 29–30, 2013, New York
Presenters: Cumulus Networks, HP Networking, Nuage Networks, ONUG, Stateless Networks
Delegates: Brent Salisbury, Chris Marget, Jason Edelman, Tom Hollingsworth
Date: September 30–4, 2013, New York
Presenters: Avaya, Cisco Mobility, HP Networking
Delegates: Edward Haletky, Edward Henry, Ethan Banks, Gideon Tam, Greg Ferro, Hans De Leenheer, Jason Edelman
Date: September 11–13, 2013, Silicon Valley
Presenters: Aruba, Big Switch, Nuage Networks, Plexxi, SolarWinds, Spirent, ThousandEyes, WildPackets
Delegates: Anthony Burke, Bob McCouch, Brandon Carroll, Brent Salisbury, Carole Warner Reece, Chris Marget, Ed Horley, Ethan Banks, Greg Ferro, Ivan Pepelnjak, Jason Edelman, Matt Oswalt
Date: September 10–10, 2013, Silicon Valley
Presenters: Brocade, Embrane, NEC Networking, Nuage Networks, Nutanix, OpenDaylight, Plexxi
Delegates: Brent Salisbury, Greg Ferro, Ivan Pepelnjak, Tom Hollingsworth
Date: June 24–27, 2013, Orlando
Presenters: Opengear
Delegates: Blake Krone, Bob McCouch, Chris Wahl, Colin McNamara, Hans De Leenheer, Jennifer Huber, Jonathan Davis, Kale Blankenship, Matt Reath, Matthew Norwood, Rob Coote, Robert Novak, Ryan Adzima, Sam Clements, Teren Bryson, Tom Hollingsworth, Tony Mattke
Date: May 6–9, 2013, Las Vegas
Presenters: Juniper Networks, NEC Networking, Spirent
Delegates: Colin McNamara, Edward Haletky, Frank Owen, Ivan Pepelnjak, Jason Edelman, Jennifer Huber, John Obeto, Lauren Malhoit, Lee Badman, Matthew Norwood, Mrs. Y, Robert Novak, Sam Clements, Scott D. Lowe, Tony Mattke
Date: March 6–8, 2013, Silicon Valley
Presenters: Brocade, Cisco Borderless, Cisco Datacenter, Juniper Networks, Plexxi, Ruckus Networks, SolarWinds
Delegates: Brandon Carroll, Brent Salisbury, Colin McNamara, Ethan Banks, Greg Ferro, John Herbert, Jon Langemak, Josh O'Brien, Paul Stewart, Pete Welcher, Terry Slattery, Tom Hollingsworth
Date: October 10–12, 2012, Silicon Valley
Presenters: Brocade, Cisco Borderless, Juniper Networks, Opengear, Spirent, Statseeker
Delegates: Anthony Burke, Bob Plankers, Brent Salisbury, Chris Marget, Colin McNamara, Greg Ferro, Jeremy Gaddis, John Harrington, John Herbert, Michael McNamara, Paul Stewart, Tom Hollingsworth
Date: May 2–2, 2012, Silicon Valley
Presenters: Brocade
Delegates: Brandon Carroll, Chris Marget, Derick Winkworth, Ethan Banks, Greg Ferro, Ivan Pepelnjak, Josh O'Brien, Stephen Foskett, Tom Hollingsworth, Tony Bourke
Date: March 29–30, 2012, Silicon Valley
Presenters: Arista, Cisco Borderless, Cisco Datacenter, Infineta, NEC Networking, SolarWinds, Spirent
Delegates: Brad Casemore, Brandon Carroll, Chris Marget, Derick Winkworth, Ethan Banks, Greg Ferro, Ivan Pepelnjak, Jeremy Gaddis, Josh O'Brien, Marko Milivojevic, Mrs. Y, Tom Hollingsworth, Tony Bourke
Date: October 27–28, 2011, Silicon Valley
Presenters: Brocade, Cisco Datacenter, Embrane, Force10, Gigamon, Juniper Networks, NEC Networking
Delegates: Brandon Carroll, Ethan Banks, Greg Ferro, Ivan Pepelnjak, Jeff Fry, Jeremy Gaddis, Kurt Bales, Tom Hollingsworth, Tony Bourke, Tony Mattke
Date: October 26–26, 2011, Silicon Valley
Presenters: Big Switch, Brocade, Cisco Datacenter, Google, Juniper Networks, NEC Networking, Yahoo
Delegates: None
Date: July 11–11, 2011, Las Vegas
Presenters: Arista, Ascolta, SolarWinds
Delegates: TBD
Date: September 16–17, 2010, Silicon Valley
Presenters: Arista, Cradlepoint, Force10, HP Networking, Juniper Networks, SolarWinds, Xsigo
Delegates: Bob Plankers, Brandon Carroll, Ethan Banks, Greg Ferro, Ivan Pepelnjak, Jennifer Huber, Jeremy Filliben, Jeremy Gaddis, Jeremy Stretch, Josh Horton, Steve Rossen, Terry Slattery