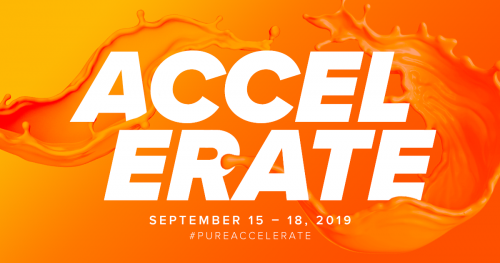 Watch Recorded Video
Presenting Sponsor
Delegate Panel
Delegates are selected by the Field Day Delegate community. For more information on our selection process, please see our page about becoming a Field Day Delegate.
Alastair Cooke

Trainer, Writer, Consultant, Geek. From New Zealand.

Becky Elliott

Technologist and Blogger

Chris M Evans

Chris is a UK-based consultant with an interest in all technologies, focusing on storage, virtualisation and cloud.

Christopher Kusek

Technology Evangelist, vExpert, Veeam Vanguard, EMC Elect, BDA, CISSP, MCT, Cloud, Ninja, Vegan, Single, Father, Cat, Humorist, Author

Dan Frith

I like punk rock and storage arrays.

Enrico Signoretti

Independent analyst, blogger, event organizer, weekend sailor, gelato lover, always on a diet.

Justin Warren

Justin is a consultant and freelance journalist who enjoys coding in Python and words that are fun to say, like 'llama' and 'shenanigans'.

Keith Townsend

Keith Townsend is the founder of The CTO Advisor LLC and is an IT management consultant with more than 18 years of related experience designing, implementing and managing data center technologies.

Ken Nalbone

Solutions Architect and tech community enthusiast. Husband, Father, Fitness, and bourbon!

Matthew Leib

Long time engineer, and presales architect specializing in Storage, VIrtualization and Orchestrations in the cloud.

Max Mortillaro

Max Mortillaro is an independent data center consultant specializing in virtualization and storage technologies.

Ray Lucchesi

Ray Lucchesi is president of Silverton Consulting, blogs at RayOnStorage.com, co-hosts GreyBeardsOnStorage.com podcast and has worked in data storage for over 30 years mostly in marketing and engineering new disk and tape automation products.
Presentation Calendar
Most presentations are streamed live on this page, at TechFieldDay.com, and at some delegate and presenter web sites. After the event, the following pages contain video recordings of these presentations.
Monday, Sep 16
10:00-14:00

Pure Storage Presents at Storage Field Day Exclusive at Pure Accelerate 2019
Presenters: Kunal Kapoor, Mayank Bhatnagar, Naveen Neelakantam, Pete Kirkpatrick, Steve McQuerry, Van Phan
Delegate Panel: Alastair Cooke, Becky Elliott, Chris Evans, Christopher Kusek, Dan Frith, Enrico Signoretti, Justin Warren, Keith Townsend, Ken Nalbone, Matthew Leib, Max Mortillaro, Ray Lucchesi, Stephen Foskett
All dates and times listed are local time in Austin, US/Central..
Event Staff
More Information
If you would like to sponsor or attend these events as a delegate, please contact Stephen Foskett, Gestalt IT Community Organizer, at [email protected] or call +1(508)451-9532.