Row 1 (L-R): Tom Hollingsworth, Chris Grundemann
Row 2 (L-R): Gina Rosenthal, Nathan Bennett, Stephen Foskett
Row 3 (L-R): Wolfgang Stief, Enrico Signoretti, Arjan Timmerman

Tech Field Day Cisco Exclusive: Future Cloud
July 13, 2021
#FutureCloud
Who: Cloud, Tech
What: Cisco, Exclusive
When: Past

Join Tech Field Day and Cisco for a special event focused on the future of cloud! This event will be held on July 13, 2021 from 8am PT to 2pm PT.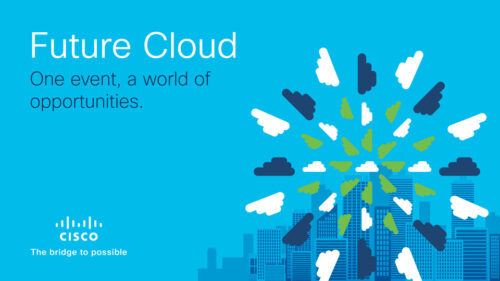 Watch Recorded Video
Presenting Sponsor
Delegate Panel
Delegates are selected by the Field Day Delegate community. For more information on our selection process, please see our page about becoming a Field Day Delegate.
Presentation Calendar
Most presentations are streamed live on this page, at TechFieldDay.com, and on the Tech Field Day LinkedIn page. After the event, the following pages contain video recordings of these presentations.
All dates and times listed are local time in Virtual, US/Pacific.
Event Staff
More Information
If you would like to sponsor or attend these events as a delegate, please contact Stephen Foskett, Gestalt IT Community Organizer, at [email protected] or call +1(508)451-9532.