Join Tech Field Day at NGINX Sprint, September 15-17. 2020! The Field Day delegate panel will be part of Sprint all three days, with a special Field Day Roundtable on September 15, Field Day Demos on September 16, and the Hackathon on September 17!
Live streaming video will be provided on the special NGINX Sprint website all three days of the event. Recordings of the Field Day portions will be posted to the Tech Field Day YouTube channel following the event. Join on Twitter using hashtags #NGINXSprint and #TFDx!
Click here to register for free to join NGINX Sprint!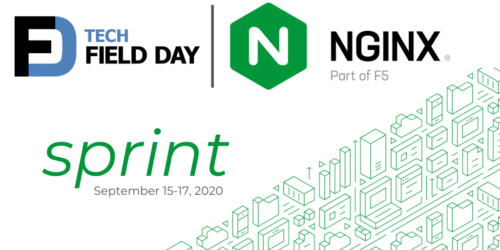 Presenting Sponsor
Delegate Panel
Delegates are selected by the Field Day Delegate community. For more information on our selection process, please see our page about becoming a Field Day Delegate.
Presentation Calendar
Most presentations are streamed live on this page, at TechFieldDay.com, and at some delegate and presenter web sites. After the event, the following pages contain video recordings of these presentations.
All dates and times listed are local time in San Francisco, US/Pacific..
Event Staff
More Information
If you would like to sponsor or attend these events as a delegate, please contact Stephen Foskett, Gestalt IT Community Organizer, at [email protected] or call +1(508)451-9532.
This is a Past Cloud in San Francisco, Virtual