| | |
| --- | --- |
| | Sidney Rabsatt presented at Tech Field Day at NGINX Sprint 2020 |

This Roundtable date is September 15, 2020 at 10:00-11:00.

Moderator: Stephen Foskett
Panelists: Calvin Hendryx-Parker, Christopher Kusek, Darrel Clute, Gus Robertson, Jason Benedicic, Jerod Santo, Jon Kuhn, Kati Lehmuskoski, Nick Janetakis, Sidney Rabsatt
Join the Tech Field Day delegates for their summary and reaction to all the news from NGINX Sprint 2020 day 1! Visit the NGINX Sprint 2020 website for the complete schedule.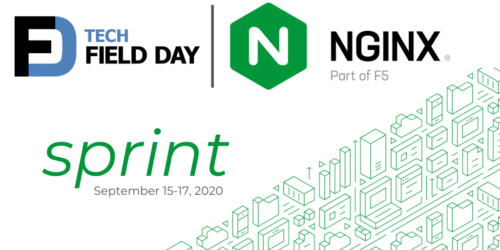 NGINX Sprint Day One Keynotes
This video from NGINX contains all of the keynotes from Day One of NGINX Sprint 2020.

Follow on Twitter using the following hashtags or usernames: #NGINXSprint, #TFDx




Watch on YouTube
Watch on Vimeo
The Tech Field Day delegates attending NGINX Sprint 2020 discuss the day 1 keynotes in an interactive question and answer session. They are joined by NGINX SVP and GM, Gus Robertson, VP of Product Management, Sidney Rabsatt, and VP of Products, Jon Kuhn. The discussion focuses on the direction of NGINX within F5 as well as the positioning of various products, including the newly-announced SaaS offerings.
Personnel: Gus Robertson, Jon Kuhn, Sidney Rabsatt