This Roundtable date is September 17, 2020 at 12:00-13:00.

Moderator: Stephen Foskett
Panelists: Calvin Hendryx-Parker, Christopher Kusek, Darrel Clute, Jason Benedicic, Jerod Santo, Kati Lehmuskoski, Nick Janetakis
Join the Tech Field Day delegates for their summary and reaction to all the news from NGINX Sprint 2020 day 1! Visit the NGINX Sprint 2020 website for the complete schedule.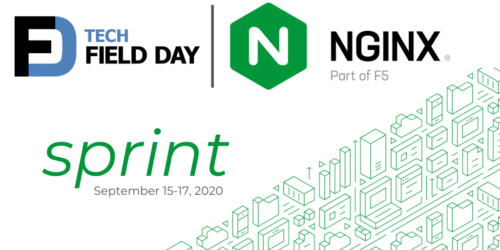 Note: Register for NGINX Sprint 2020 to see live streaming video of this session! Recoded video will be posted here on Friday, September 18.

Follow on Twitter using the following hashtags or usernames: #NGINXSprint, #TFDx




Watch on YouTube
Watch on Vimeo
The Tech Field Day delegates discuss the NGINX Sprint 2020 hackathon team presentations. The discussion, lead by Stephen Foskett, covers the judging metrics, prizes, and outcome of the hackathon. The delegates also discuss the content presented, including the ideas and implementation created in just a few days.
Personnel: Stephen Foskett