Top Row: Becky Elliott, Stephen Foskett, Ray Lucchesi
Second Row: Enrico Signoretti, Chris Evans, Barry Coombs
Third Row: Gina Rosenthal, Tim Crawford, Andrea Mauro
Bottom Row: Arjan Timmerman, Keith Townsend, Ben Gage

Tech Field Day Presents Dell Technologies: Power Up the Portfolio
June 25–26, 2020
#PoweredUp, #TFDx
Who: Storage
What: Dell, Exclusive
When: Past
Where: Boston, Virtual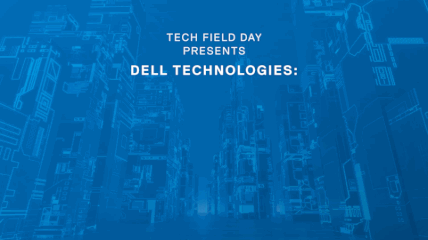 Watch Recorded Video
Presenting Sponsor
Delegate Panel
Delegates are selected by the Field Day Delegate community. For more information on our selection process, please see our page about becoming a Field Day Delegate.
Andrea Mauro

IT Architect with focus on virtualization, cloud and storage

Arjan Timmerman

Architect and Advisor for ATvisement focused on the Software Defined and Cloud and Partner and Analyst at TECHunplugged

Barry Coombs

Barry is a passionate and energetic IT infrastructure and strategy specialist and evangelist turned business leader, as well as achieving many industry qualifications has been awarded the VMware vExpert title every year since 2010, alongside a wide number of over accolades.

Becky Elliott

Technologist and Blogger

Chris M Evans

Chris is a UK-based consultant with an interest in all technologies, focusing on storage, virtualisation and cloud.

Enrico Signoretti

Independent analyst, blogger, event organizer, weekend sailor, gelato lover, always on a diet.

Gina Rosenthal

Founder of Digital Sunshine Solutions, EMC, Dell, and VMware alum (along with a few startups!), and a vExpert.

Keith Townsend

Keith Townsend is the founder of The CTO Advisor LLC and is an IT management consultant with more than 18 years of related experience designing, implementing and managing data center technologies.

Ray Lucchesi

Ray Lucchesi is president of Silverton Consulting, blogs at RayOnStorage.com, co-hosts GreyBeardsOnStorage.com podcast and has worked in data storage for over 30 years mostly in marketing and engineering new disk and tape automation products.

Tim Crawford

Tim Crawford is ranked as one of the topmost influential CIOs
Presentation Calendar
Most presentations are streamed live on this page, at TechFieldDay.com, and at some delegate and presenter web sites. After the event, the following pages contain video recordings of these presentations.
Thursday, Jun 25
9:30-10:00

Dell Technologies Executive Kickoff at Tech Field Day PowerUp
Presenter: Caitlin Gordon, Stephen Foskett, Travis Vigil
Thursday, Jun 25
10:00-11:30

Dell Technologies Presents PowerStore at Tech Field Day PowerUp
Presenters: Dan Cummins, Jodey Hogeland

Thursday, Jun 25
12:00-13:30

Dell Technologies Presents PowerFlex at Tech Field Day PowerUp
Presenters: Brian Dean, Jo Ann Varble, Sue Ulintz Mosovich, Vikram Belapurkar

Friday, Jun 26
9:30-11:00

Dell Technologies Presents PowerScale at Tech Field Day PowerUp
Presenters: Callan Fox, Kaushik Ghosh

Friday, Jun 26
11:30-13:00

Dell Technologies Presents PowerProtect at Tech Field Day PowerUp
Presenters: Darren Niller, Duncan Ramjass, Laura DuBois

Friday, Jun 26
13:30-15:00

Dell Technologies Presents Cloud Storage at Tech Field Day PowerUp
Presenters: Geeta Vaghela, Joe CaraDonna

All dates and times listed are local time in Boston, US/Eastern..
Event Staff
More Information
If you would like to sponsor or attend these events as a delegate, please contact Stephen Foskett, Gestalt IT Community Organizer, at [email protected] or call +1(508)451-9532.