This Presentation date is June 26, 2020 at 9:30-11:00.

Presenters: Callan Fox, Kaushik Ghosh
Unstructured data comprises the lion's share of the data generated and stored today, and will grow hundreds of percents in the next few years. The Dell EMC PowerScale family, powered by the PowerScale OneFS operating environment helps users store, and more importantly, manage that data across data types, on-prem and off-prem locations, and scales from entry level to petabyte-size clusters. And the latest OneFS software can take advantage of PowerEdge servers to deliver more economical capacity and performance points for PowerScale systems. Dell Technologies also brings the cloud experience to infrastructure acquisition, both financially and operationally.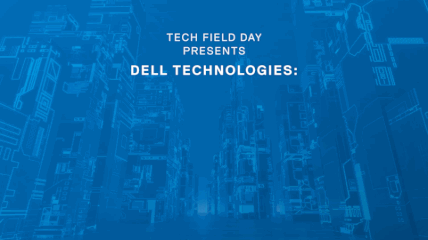 Follow on Twitter using the following hashtags or usernames: #PowerScale, #PoweredUp, #TFDx




Watch on YouTube
Watch on Vimeo
Kaushik Ghosh, Director, Product Management, introduces Dell Technologies unstructured file storage platform, PowerScale. Ghosh begins with a discussion of unstructured data in IT environments, production workloads, and emerging workloads. Built on the Isilon OneFS base, the PowerScale family is an unstructured scale-out file solution that scales from 3 nodes to petabytes of storage. PowerScale OneFS continues to run on Isilon storage appliances but now also can run on generic server hardware. It is designed to be simple to manage and scale to any capacity in the datacenter or the cloud.
Personnel: Kaushik Ghosh

Watch on YouTube
Watch on Vimeo
Callan Fox, Consultant, Product Management, discusses the transformation of the Isilon OneFS storage platform from dedicated appliances to a software-defined storage solution. The core strength of the PowerScale OneFS operating environment software is the migration-free design that allows new nodes to plug-into clusters in 60 seconds. PowerScale can start as small as 11TB and grow to massive scale in the petabytes with the same ease of use. It includes a scale-out filesystem with a single namespace, a storage operating system, and advanced data services. The goal was to create a system that automatically balanced access, was elastic for non-disruptive scaling, included inline data efficiency, was resilient even with multiple node failures, offered unlimited file and object access, and was simple to manage. Fox is joined by Kaushik Ghosh, Director, Product Management in his discussions with the Tech Field Day delegate panel.
Personnel: Callan Fox, Kaushik Ghosh

Watch on YouTube
Watch on Vimeo
Kaushik Ghosh, Director, Product Management, discusses flexible file and object data access, software-defined architecture, and edge to cloud with Dell EMC PowerScale unstructured file storage. To handle any data, PowerScale offers flexible file and object access and support for 8 protocols including S3 access for cloud-native development. And it can run anywhere, from the datacenter to the cloud and can now reach into edge locations. The new PowerEdge-based all flash and NVMe nodes provide incredible power in a small 1U footprint. No matter the location, the system provides the same great experience and remains efficient, secure, and protected.
The PowerScale family includes the Isilon A for archive data, Isilon H hybrid appliances, and Isilon and PowerScale F all-flash devices. All of these can be combined in a single cluster with PowerScale OneFS. The new PowerScale F200 and F600 platforms offer all-flash storage, increased processor and memory options, and connectivity up to 100 Gb. With file data becoming integral to public cloud use cases, PowerScale is now also available in hybrid and multi-cloud deployment models, including a native version in Google Cloud.
Personnel: Kaushik Ghosh

Watch on YouTube
Watch on Vimeo
Callan Fox, Consultant, Product Management, discusses management and optimization of Dell EMC PowerScale. New to the offering are increased the software choices for users. CloudIQ for infrastructure insights and storage-level health status while DataIQ is for discovering, understanding, and acting on the data you have – to provide data insights.​ This includes answering questions about the type of data stored, storage costs, storage platforms, and visibility. DataIQ is designed to discover, understand, and act on data stored on PowerScale, ECS, and PowerStore platforms as well as third-party cloud storage services.
Personnel: Callan Fox

Watch on YouTube
Watch on Vimeo
Kaushik Ghosh, Director, Product Management, discusses the value of unstructured data. It is classified as IT workloads like home directories, file shares, and archives, production workloads like media, life sciences, and financial, and emerging workloads like IoT and automated driving. PowerScale OneFS can support all of these workloads with enterprise data services with simplicity, flexible access, and intelligent insights. Dell Technologies on Demand and the Future-Proof program give customers the ability to consume the latest PowerScale technologies in an cloud like, operating expense, model, with extra peace of mind that Dell Technologies stands behind its products.
Personnel: Kaushik Ghosh