This Introduction date is June 25, 2020 at 9:30-10:00.

Presenter: Caitlin Gordon, Stephen Foskett, Travis Vigil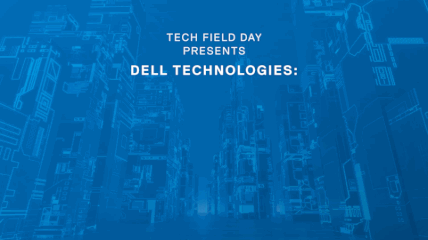 Follow on Twitter using the following hashtags or usernames: #PoweredUp, #TFDx




Watch on YouTube
Watch on Vimeo
Stephen Foskett hosts the introduction to our special Tech Field Day event, Power Up the Portfolio with Dell Technologies! This executive introduction features Travis Vigil, SVP responsible for Product Management and Portfolio planning for Dell EMC's storage division, and Caitlin Gordon, VP responsible for marketing Dell Technologies' storage and data protection portfolio.
Vigil and Gordon present the Dell Technologies storage and data protection lineup with special emphasis on key "powered up" products: PowerStore, PowerFlex, PowerScale, PowerProtect, and cloud storage. During this introduction, Vigil announces the new PowerFlex product line, announced for the first time at this special Field Day event. Following this introduction, Foskett presents some questions to set the stage for two days of presentations focused on these five product lines.
Personnel: Caitlin Gordon, Stephen Foskett, Travis Vigil