| | |
| --- | --- |
| | Amritam Putatunda, Ram Periakaruppan, George Zecheru, and Partha presented at Tech Field Day 25 |

This Presentation date is April 6, 2022 at 14:00-15:30.

Presenters: Amritam Putatunda, George Zecheru, Kevin Tolly, Ram Periakaruppan
Download the new CyPerf collateral:

Follow on Twitter using the following hashtags or usernames: @Keysight, @KeysightNAS




Watch on YouTube
Watch on Vimeo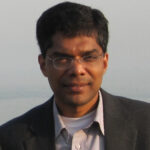 Ram Periakaruppan, VP/GM Network Test & Security Solutions, Keysight Technologies
Network Equipment Manufacturers (NEMs) traditionally produced 'big iron' network hardware but must evolve to offer products that perform at scale in distributed cloud and hybrid networks. These dynamic networks cannot be tested the same way legacy networks have always been tested. With an expanding network edge, zero trust security, advanced traffic patterns and complex application mixes, yesterday's test tools won't work. An entirely new way to test and optimize QoE is needed.
Personnel: Ram Periakaruppan

Watch on YouTube
Watch on Vimeo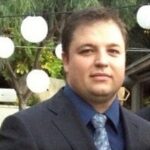 George Zecheru, Director, Product Management, Keysight Technologies
CyPerf emulates real user and application traffic with customizable apps and attacks. Highly scalable, this SaaS solution supports millions of concurrent users and connections per second. CyPerf test agents are deployed as containerized pods into cloud, hybrid, and premise-based networks, scaling up and down automatically to validate elasticity and impact on latency, throughput, and QoE based on unique parameters. CyPerf supports both pre-deployment lab testing and testing in live production networks that utilize zero trust policies.
Personnel: George Zecheru

Watch on YouTube
Watch on Vimeo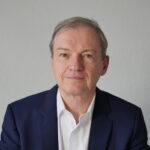 Kevin Tolly, CEO, The Tolly Group
The introduction and rapid adoption of zero trust network access (ZTNA) is completely changing the paradigm for network security testing. Network vendors and their customers are quickly realizing that testing ZTNA needs an entirely new approach not possible with traditional test tools. Kevin discusses the unique challenges he faces in testing and rating different ZTNA and SASE vendors and how leveraging CyPerf 2.0's unique zero trust test features can address these challenges.
Personnel: Kevin Tolly

Watch on YouTube
Watch on Vimeo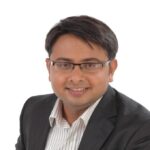 Amritam Putatunda, Technical Product Manager, Application and Security, Keysight Technologies
Zero trust is not a product or feature, but a set of policies, best practices and guidelines to secure and manage the growing demands and digital transformation of modern networks. This demo takes you through this evolution starting with the earlier days of the internet and 9 to 5 jobs, to the adaptation of VPN and its explosive usage during the pandemic, to the proliferation of cloud and cloud-based apps and services, all culminating into the rapid and massive adoption of zero trust network access that we see today.
Personnel: Amritam Putatunda