| | |
| --- | --- |
| | Roy Adiel, Jim Xu, Vivek Sarathy, Eran Kirzner, and Amir Michael presented at Cloud Field Day 11 |

This Presentation date is June 23, 2022 at 14:00-15:00.

Presenters: Amir Michael, Roy Adiel, Vivek Sarathy
Introducing Lightbits Labs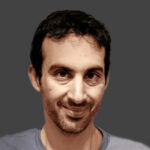 Lightbits, is a cloud data platform company that delivers ease of use and efficiency while unlocking agility for modern businesses. Inventors of the NVMe/TCP protocol, Lightbits is leading the digital data center transformation by making software-defined storage that is easy to deploy at scale and delivers performance equivalent to local flash to accelerate cloud-native applications in bare metal, virtual, or containerized environments. In this presentation, Amir illustrates common use cases, as well as market drivers influencing demand. Click here to learn more.
Presented by Amir Michael, Chief Technology Evangelist, Lightbits @DigiAmir
Introducing the Intel and Lightbits Solution
When used with Intel high-performance hardware, Lightbits delivers enterprise storage features and cost-efficiency offering the best value for enterprise organizations who want to operate IO-intensive database and analytics applications on any cloud. See how customers are using the Intel and Lightbits solution.
Presented by Vivek Sarathy, Director of Product Management, Intel
Deploying Lightbits Elastic Block Storage in the Cloud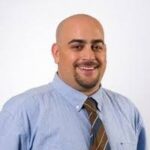 Lightbits makes high-performance elastic block storage simple, scalable, and cost-efficient for any cloud. In this section, Roy demonstrates how easy it is to deploy a Lightbits cluster and how to create volumes. Learn more in this video.
Presented by Roy Adiel, Sr. Technical Solutions Engineer, Lightbits