This Roundtable date is October 20, 2022 at 8:00-5:00.

Moderator: Stephen Foskett
Panelists: Craig Rodgers, Enrico Signoretti, Girard Kavelines, Joey D'Antoni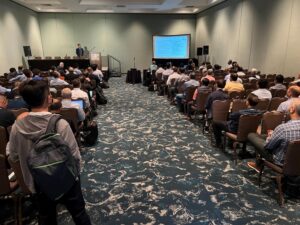 Join the Tech Field Day delegates at OCP Summit for a special one-day event focused on CXL technology!
The CXL Forum, sponsored by Micron, Intel, MemVerge, and Samsung, brings together the entire CXL industry to explore this exciting emerging technology. The CXL Forum includes presentations by companies across the industry and will culminate with a Tech Field Day delegate panel discussion.
CXL Forum presentations will be live-streamed and posted on the MemVerge and Tech Field Day YouTube channels after the event.
Register here to attend CXL Forum at OCP Summit!

Follow on Twitter using the following hashtags or usernames: #CXLForum, #TFD26