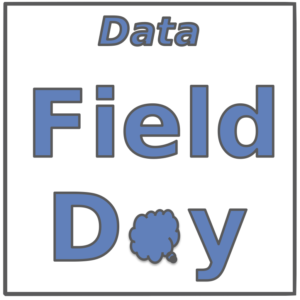 Data Field Day (DFD) focuses on big data, information analytics, and cloud technologies. Data Field Day brings together the best independent thought leaders in data analytics to discuss pressing issues and technology advancements with key companies in the space.
Data Field Day began in 2015, and builds on the success of our events in other key IT verticals.
If you would like to get involved with Data Field Day, either as a delegate or presenting sponsor, please contact us! We have pages for sponsors and delegates, including forms to use to get in touch.
Topics Covered
Data Field Day covers many diverse topics of interest to our delegates and their audience. In the past, companies have discussed the following areas:
Big data storage platforms
Information analytics
Infrastructure for cloud platforms
Presenting Sponsors
Data Field Day Events

Date: April 1–2, 2019, San Francisco
Presenters: Intel
Delegates: Al Rasheed, Brian Gleason, Denny Cherry, Enrico Signoretti, Jeffrey Powers, Keith Townsend, Matthew Leib, Nate Avery, Ray Lucchesi, Rob Coote, Scott D. Lowe

Date: November 17–17, 2015, Silicon Valley
Presenters: Cisco
Delegates: Brandon Carroll, Brandon Mangold, Carl Niger, Chris Evans, Ed Horley, Jason Edelman, John Herbert, Matt Oswalt, Sonia Cuff, Teren Bryson

Date: May 13–15, 2015, San Francisco, Silicon Valley
Presenters: Cloudera, HGST, Hedvig, SanDisk
Delegates: Andrew Mauro, Joey D'Antoni, John Obeto, John Troyer, Josh Luedeman, Justin Warren, Karen Lopez, Paul Miller, Theo Priestley, Yves Mulkers